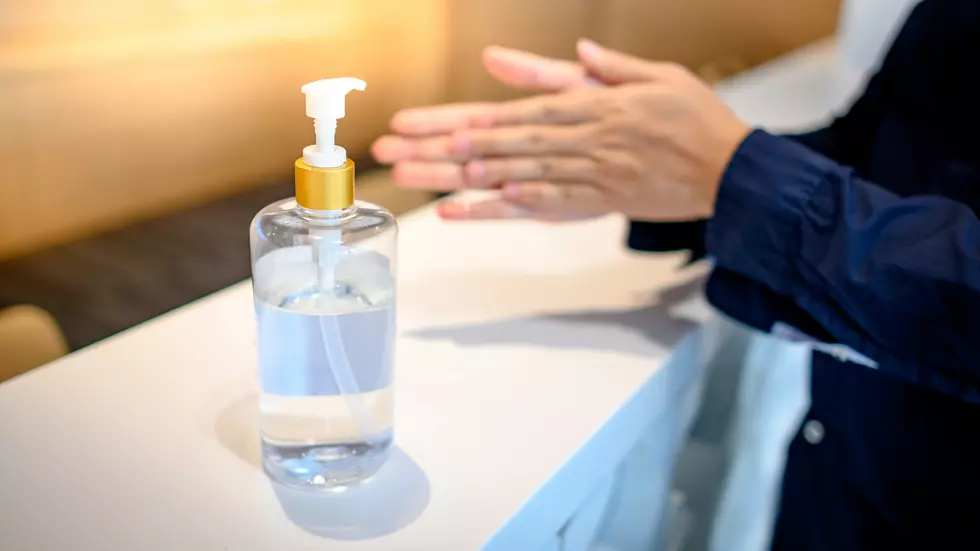 FDA Adds to List of Possible Toxic Hand Sanitizers, May Contain Methanol
Zephyr18
Last month we told you about a list of hand sanitizers that consumers needed to be aware of because it was possible they could contain methanol. Well, it looks like that warning list is really starting to grow as the FDA just added more products to be aware of.
According to ABC12, consumers who have been exposed to hand sanitizer containing methanol and are experiencing symptoms should seek immediate treatment. Substantial methanol exposure can result in nausea, vomiting, headache, blurred vision, permanent blindness, seizures, coma, permanent damage to the nervous system or death.
Apparently the FDA is aware of children and adults ingesting hand sanitizer that contained methanol which ultimately resulted in death. I understand toddlers getting their hands on it and drinking it like they would anything else because they don't know any better but not sure why adults are ingesting it.
The new list of products:
Grupo Insoma, S.A.P.I de CV Hand sanitizer Gel Unscented 70% Alcohol, NDCs 75744-0200-3, 75744-0200-4, 75744-0201-5, 75744-0202-1, 75744-0250-1, 75744-0250-2, 75744-0500-1, 75744-1000-1, 75744-1000-3, 75744-1001-1.
Transliquid Technologies Mystic Shield Protection hand sanitizer, 75477-435-02, 75477-435-10, 75477-435-12, 75477-435-25, 75477-435-50, 75477-534-10.
Soluciones Cosmeticas SA de CV Bersih Hand Sanitizer Gel Fragrance Free, 75165-003-02, 75165-004-01, 75165-005-01, 75165-006-01, 75165-008-01, 75165-250-01, 75165-600-01.
Soluciones Cosmeticas SA de CV Antiseptic Alcohol 70% Topical Solution hand sanitizer, no NDC listed.
Tropicosmeticos SA de CV Britz Hand Sanitizer Ethyl Alcohol 70%, 76676-402-01, 77676-402-02, 77676-402-03, 77676-402-04, 77676-402-05, 77676-402-06, 77676-402-07, 77676-402-08, 77676-402-09, 77676-402-10, 77676-402-11, 77676-402-12, 77676-402-13, 77676-402-14, 77676-402-16, 77676-402-17, 77676-402-18, 77676-402-19, 77676-402-20.
The original list of Eskbiochem SA de CV products:
All-Clean Hand Sanitizer, 74589-002-01.
Esk Biochem Hand Sanitizer, NDC 74589-007-01.
CleanCare NoGerm Advanced Hand Sanitizer 75% Alcohol, 74589-008-04.
Lavar 70 Gel Hand Sanitizer, 74589-006-01.
The Good Gel Antibacterial Gel Hand Sanitizer, 74589-010-10.
CleanCare NoGerm Advanced Hand Sanitizer 80% Alcohol, 74589-005-03.
CleanCare NoGerm Advanced Hand Sanitizer 75% Alcohol, 74589-009-01.
CleanCare NoGerm Advanced Hand Sanitizer 80% Alcohol, NDC: 74589-003-01.
Saniderm Advanced Hand Sanitizer, NDC: 74589-001-01.
Enter your number to get our free mobile app
MORE: How to stop your glasses from fogging when you are wearing a facemask