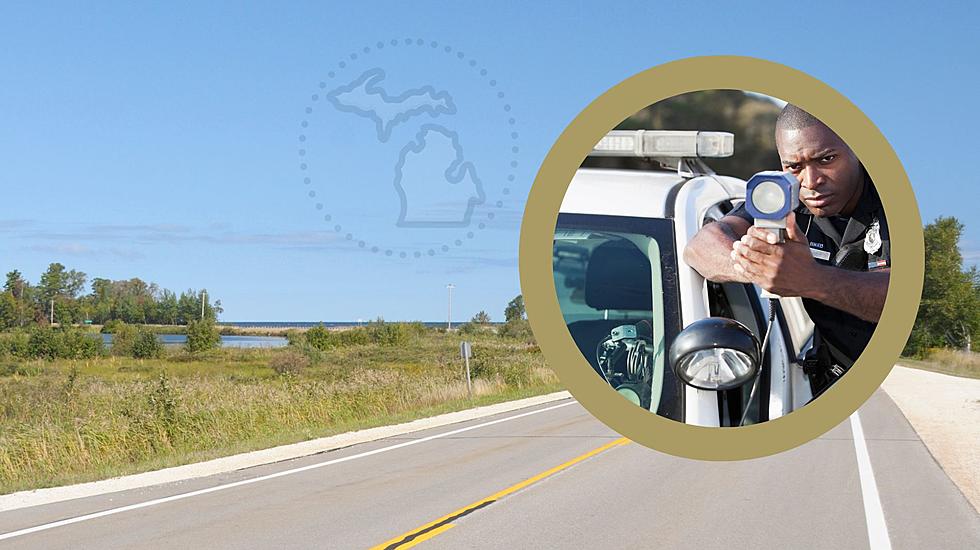 Do You Know All Of Michigan's 2 Point Driving Infractions?
Credit Canva, TSM
The point system for Michigan Drivers is fairly extensive and mostly clear cut. There are numerous ways you can rack up points if you're not a responsible driver.
Related: Do You Know All Of Michigan's 6 Point Driving Violations?
How many points until your Michigan Driver's License is revoked or reconsidered?
When you reach 12 total points at any time within two years, the Secretary of State can make you "undergo a driver assessment reexamination." Failure to pay a traffic ticket will get your license suspended (plus a reinstatement fee).
What are all of the 2-Point driving violations in Michigan?
While these are lower on the point scale, mixing them with impaired driving (4 points) or failing to stop for a school bus / crossing guard (3 points) will help them add up faster.
6 to 10 mph over the legal speed limit.
Open alcohol container(s) in your car
All other moving violations of traffic laws (think blinker, rolling stop -- infamous in Michigan)
If anyone under 21 refuses a "Preliminary Breath Test" they'll get two points.
Are points instantly added to your driver's license in MI?
Each traffic violation has a point value, of course. According to the State of Michigan, points are placed on your driving record only after conviction of a moving violation. Then, they remain there for two years.
New Roundabouts Coming To Genesee County in 2023
To be clear, the Michigan Secretary of State mentions auto insurance points are not the same thing as points on your driving record. And your driving record points may not even be considered by your insurance company when they consider coverage/your rate -- it's always best to ask questions... and drive safely, of course.
Felch to China, 13 Townships Genesee County Michigan Doesn't Know
Townships in Michigan most people won't recognize
Oakland County's New Roundabouts For 2023
Genesee County's Most Dangerous Intersections
Here are the 10 worst intersections in the Flint area. See if you agree with the list, compiled by
Michigan Auto Law.
Oakland County's Most Dangerous Intersections
Driving anywhere near Detroit is the ultimate test of defensive driving in Michigan. These are the worst intersections in
Oakland County
.