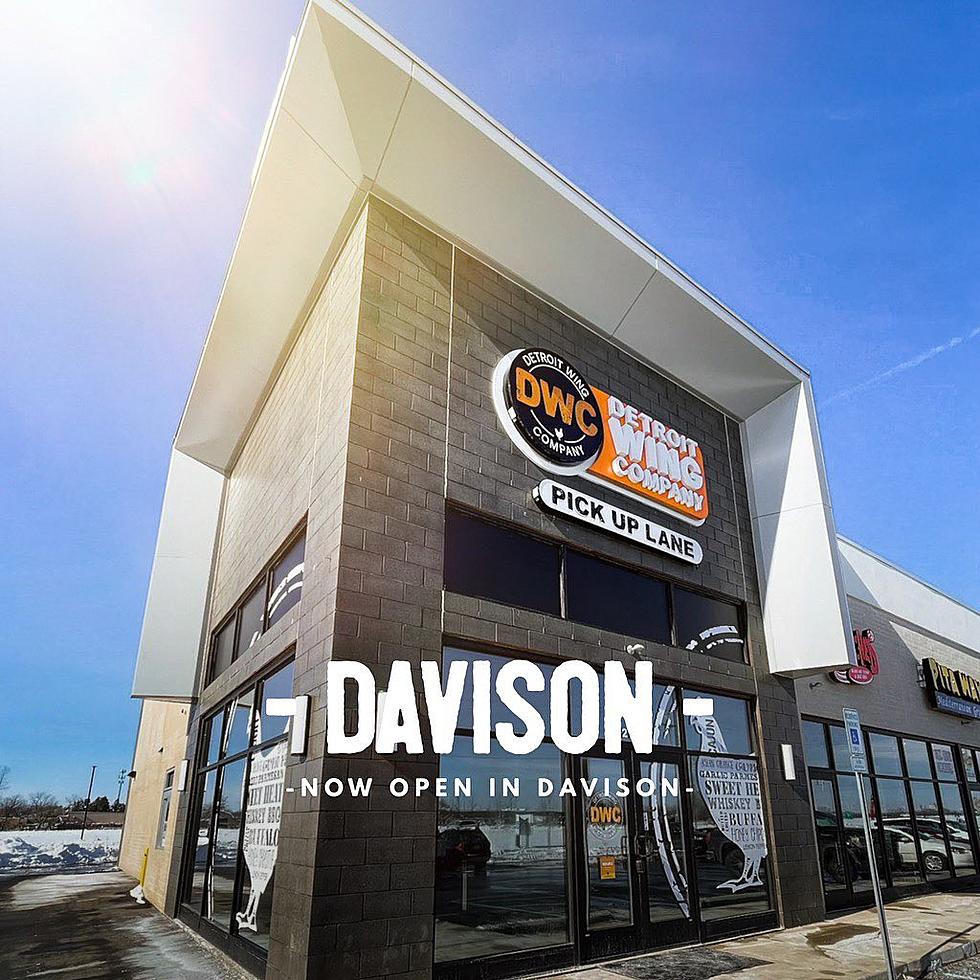 Detroit Wing Company In Davison Now Open
Detroit Wing Company via Facebook
Today is the day - Detroit Wing Company is now open in Davison.
The popular wing spot is ready to serve you at yet another location on Irish Road. Timing on the grand opening could not be better as we gear up for Super Bowl LVI on Sunday, February 13th. Be a hero and serve a tray of these awesome wings at your Big Game party. I want to be enjoying multiple DWC Garlic Parmesan flavored wings when Matt Stafford leads the Los Angeles Rams to victory.
If you enjoy a beer with your chicken wings like me, check out this awesome Detroit Wing Company Beer and Wing Pairing guide.
If you are not sure about what sauce to get on your wings, DWC has you covered. Check out this awesome chart detailing all of the fresh-made in-house sauces. Each flavor features no artificial flavors or preservatives.
If chicken is not your jam, no worries - DWC features Plant-Based PreTendies too. They have some awesome signature dishes as well. How does mac and cheese, poutine, or french fries topped with wing sauce, melted cheddar cheese, and your choice of ranch or bleu cheese dressing sound?
But wait - don't forget about the awesome sides,
French Fries
Cheese Fries
Homemade Dill Potato Salad
Homemade Cole Slaw
Dad's Chili
Carrots & Celery
Garlic Butter Cheese Sticks
Homemade Cornbread Muffins
Is anyone else getting hungry yet? Hours at the new Davison DWC are as follows,
Monday 11:00 AM - 10:00 PM
Tuesday 11:00 AM - 10:00 PM
Wednesday 11:00 AM - 10:00 PM
Thursday 11:00 AM - 10:00 PM
Friday 11:00 AM - 10:00 PM
Saturday 11:00 AM - 10:00 PM
Sunday 12:00 PM - 8:00 PM
Davison DWC is located at 1218 South Irish Road. There is even a drive-up window for online order pick up. (810) 510-9700.
SEE MORE: Our Favorite Comfort Foods
UP NEXT: 25 Best Burger Joints in Michigan