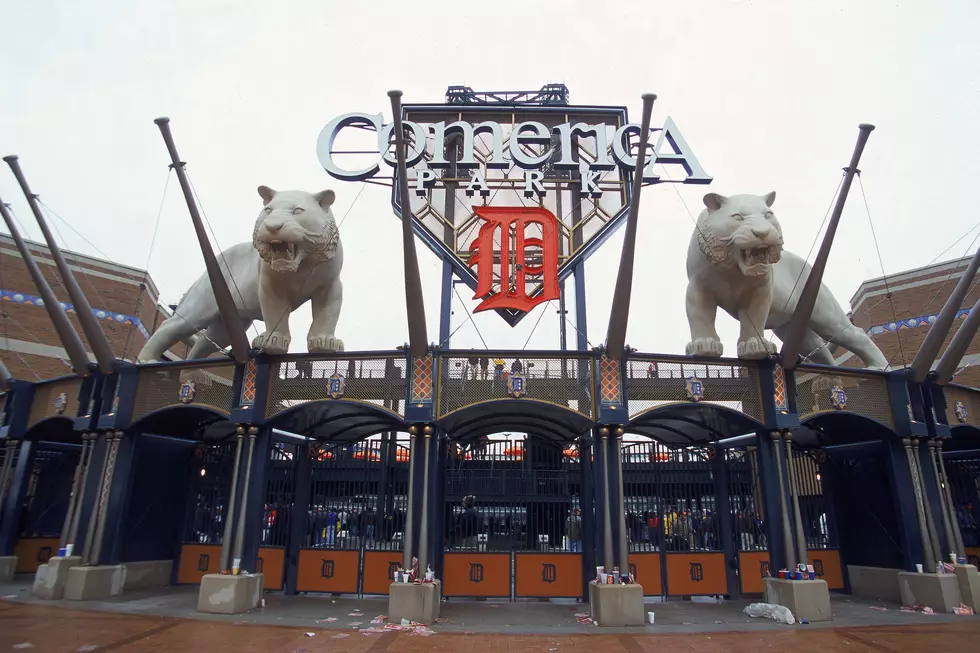 Detroit Tigers Will Extend Netting at Comerica Park to Protect Fans
Getty Images
The heat has been turned up on MLB parks all across the country after a toddler was hit by a foul ball at a Yankees game. 
The Detroit Tigers have announced that ballpark operations is developing a plan for more netting. They're MLB compliant as of right now, which requires parks to have netting that stretches between each dugout, behind home plate.
However, with accidents on the rise and the most recent being a toddler who was hit in the face with a foul ball at a Yankees game, more teams are announcing plans to extend netting to protect fans from foul balls.
The Tigers say that they will share more when they have more information. The little girl who was hit with the line drive is said to be doing "a lot better."