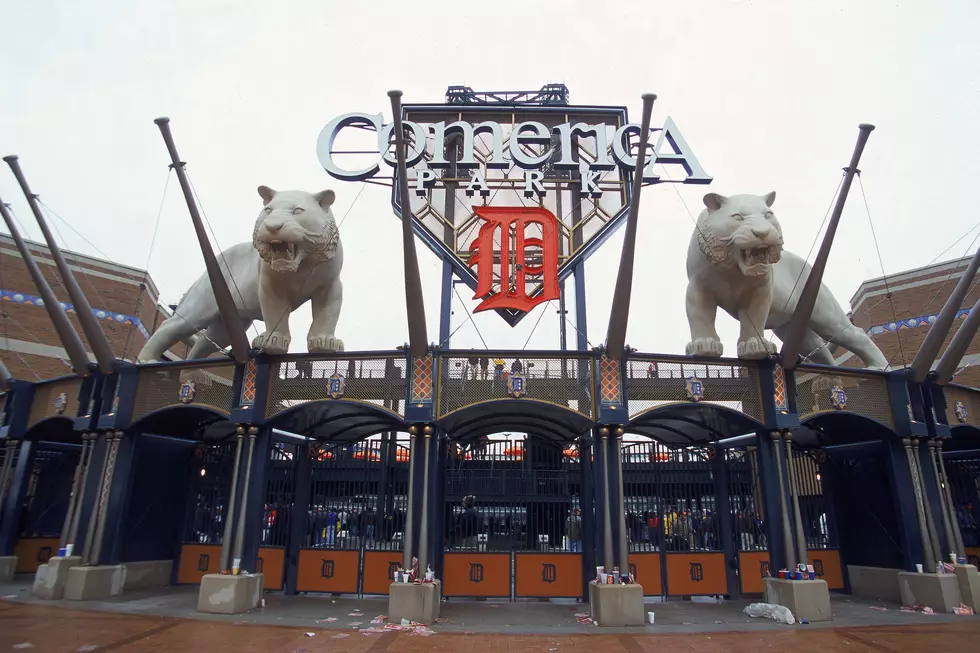 Detroit Tigers Opening Day Game Postponed Due To Weather
Getty Images
Tigers Opening Day was scheduled for today, but the weather had other plans. The home opener scheduled today between the Detroit Tigers and the Pitsburg Pirates has been postponed until tomorrow at 1:10 pm.
Twitter
that the game has been moved to Friday afternoon.
They also told fans that any ticket for today's game can be used tomorrow, or will be honored at any regular season game for up to twelve months.
Hopefully, if you were planning on heading down to Detroit for a day of fun, you can reschedule your plans for tomorrow. There is nothing like opening day in Detroit, but is it as much fun in the rain?