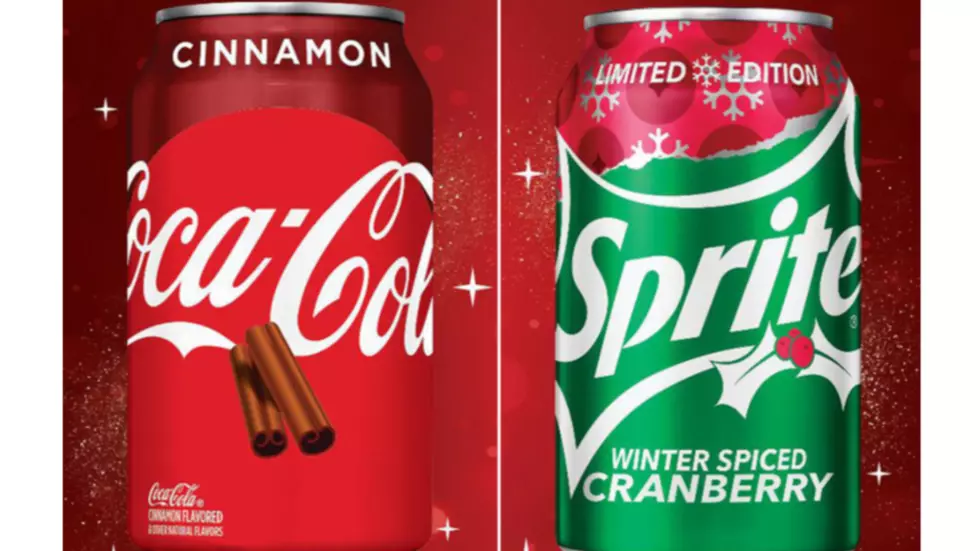 Coca-Cola Cinnamon & Sprite Winter Spiced Cranberry For Fall
Photo: Coca-Cola
Yes it's still summer and hot as ever, but it won't be long until all of those fall and holiday themed beverages make their debut. As we all know, it's those chilly temps and celebrating vibe that has us ready to indulge in the "sweeter things" in life. This year, the Coca-Cola Company will be sweetening the pot by offering new ways for two of its best-known brands to join in on the festivities.
Coca-Cola Cinnamon and Sprite Winter Spiced Cranberry will arrive nationwide this fall. Coca-Cola Cinnamon, the seasonal flavor that has previously been offered in the U.K. but will be new to the U.S. this year.  The Sprite Winter Spiced Cranberry, which is billed as a "limited edition", is something completely new. Both will land on store shelves starting September 30th  and be around until December 31st or while supplies last.
The new Sprite version may seem a bit familiar to some. Sprite Cranberry has been around since 2013 and has proven to be extremely popular. Coca-Cola says sales of the drink doubled from 2013 to 2017.  Step aside Pumpkin Spiced Latte, the cola's are coming for ya.