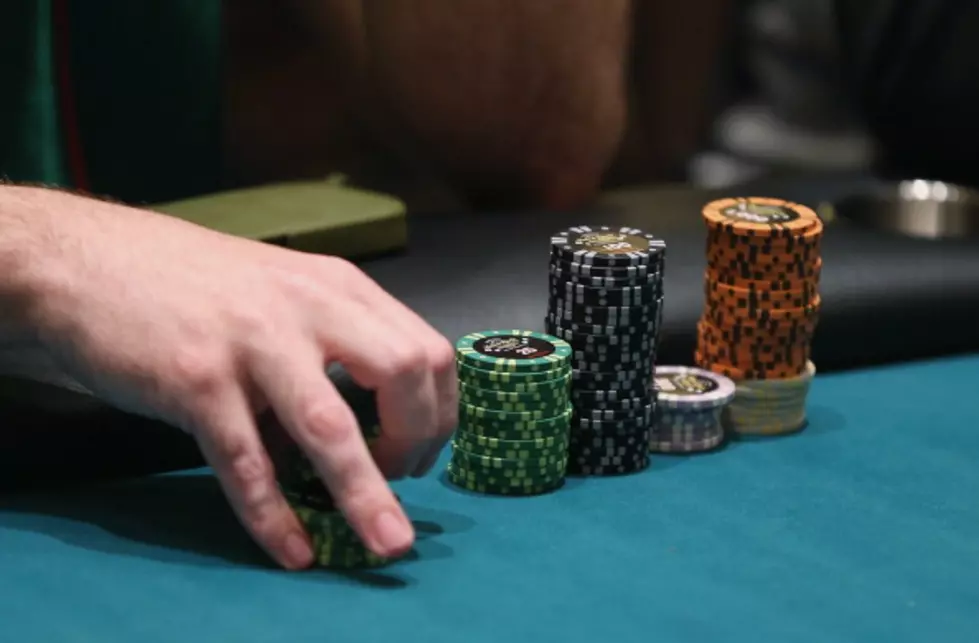 Cheating Conspiracy Uncovered at Detroit Casino
Joe Raedle/Getty Images
A former Texas Hold'em dealer and about six others are in big trouble with a cheating scheme uncovered by an investigation at a popular Detroit casino.
According to the charges filed today from the Michigan Attorney General, Bill Schuette, a former card dealer at Motor City Casino in Detroit had quite the racket going on along with six other accomplices.
After an investigation from the Michigan State Police into the scheme, the card dealer is accused of stealing from the casino in 2014 by playing pretty loose with the casino's cash when it came to not collecting payment on losing bets and by making payouts on losing bets by using the six others in the group as 'plants' to cash in on the money. It has not been released how much money was actually taken from the casino in this fashion.
These card sharks are facing charges such as Conspiracy to Cheat at a Gambling Game and Conspiracy to Commit Larceny.