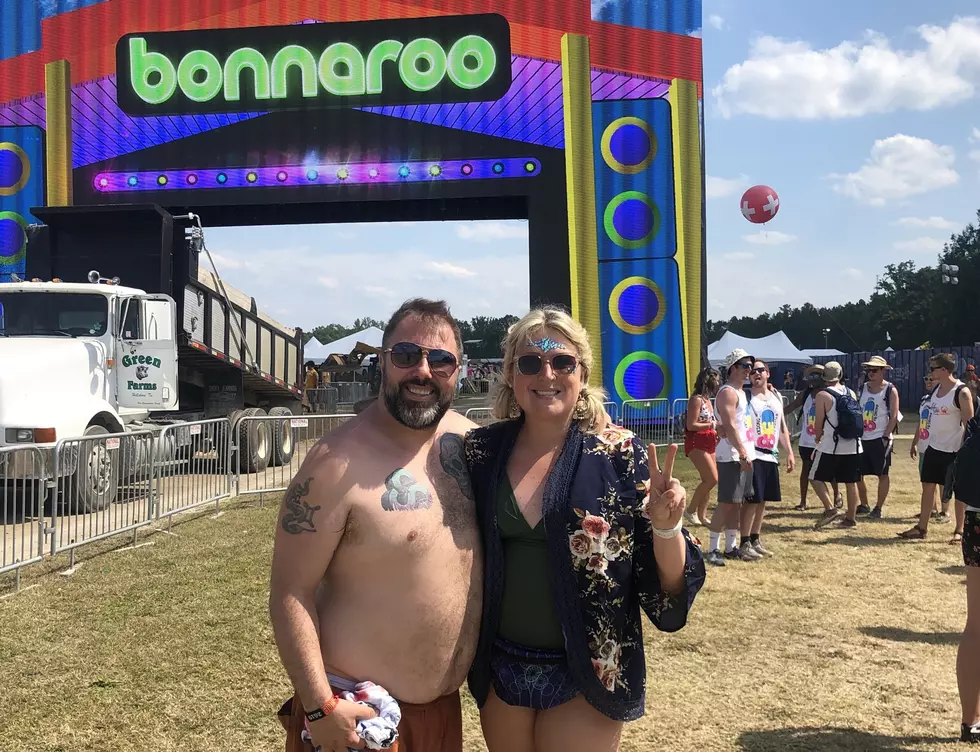 Bonnaroo Turns Legal at 18 [Review]
via Pat and AJ
18 years ago a pair of promoters looked to regain the music festival crown from Europe and bring it back to the good ole' USA, home of the original Woodstock. They took an idea spurred from independent events put on by jam-band Phish and came up with Bonnaroo. The festival, fans, bands and vibes turned legal this year in 2019 with the 18th installment of the annual event. And the entire menagerie shows no sign of growing old anytime soon!
As a 41 year old who embarked on his first Bonnaroo in 2013, in a self-admittedly soul searching stretch of my life, I can give you a small peak into the evolution of the Bonnaroo Music & Arts Festival. Yes, I can even sit in my rocking chair and spin tails of the days before permanent flushable toilets, and tell the lore of the now defunct Comedy Tent that hosted legendary stand up performances for years inside icy cold air conditioning. And then I can turn my head and get schooled by a Bonnaroovian longer in the tooth than me who once braved the legendary 10+ hour lines to enter the grounds in years past. What can you say, an influx of that many people takes years to figure out, but shiver me timbers this year wait times hovered in the 1-2 hour range. Not bad, not bad at all. The point is, Bonnaroo is now generations deep. But it has proved to be doing nothing but refining with time as it emerges from the burst of the festival bubble.
And can I give a high five the festivals that have come, and gone, and now influenced Bonnaroo? The campgrounds now boast everything from an electrified forest concert venue for all night long DJ sets (guess the inspiration) to mental health retreats curated by Paramore front woman Haley Williams (who also performed a pop up acoustic set in said plaza). As the country went festival crazy over the past decade, Bonnaroo kept polishing the gem they had. Even though they saw a few valleys, the lowly attended, but personal favorite, year of 2016 comes to mind. And now that many events have gone by the wayside Ashely Capps' prize possession has emerged as a the best-96 hour long-bang for your buck-music festival and art-experience.
In turning the legal age to vote Bonnaroo harkened back to its past with Phish headlining two separate nights, whose presence definitely was felt by the sheer amount of Phish-Heads who tend to be on the north end of forty in attendance on the farm. I had a chance to watch their entire Friday set from the pit area. The Vermont based jam band left a smile on all their fans faces, literally a guy next to me was grinning all night as Trey noodled his way up and down the scales. I probably wouldn't ever go out of my way to go to a show of theirs, but there wasn't a chance I would pass up seeing them at a festival that they themselves inspired. To super-serve the 24 and under crowd, Childish Gambino delivered an artistic headliner set before Phish on Friday, and Post Malone cranked out radio friendly hooks on Saturday night.
In other full-circle moments, numerous Bonnaroovians hit the main stage. As in, the festival has been around for 18 years and people have attended, and then gone on to become musical acts that find themselves playing for the crowd they once sat in. The Lumineers shared a photo of themselves camping at the inaugural Bonnaroo in 2002 on their Instagram feed in the weeks leading up to the fest. They graduated to the What Stage on Sunday evening with a handful of singalong ready tunes. Perhaps The Lumineers plucked a banjo with Trampled By Turtles front man Dave Simonett back in 2002 at camp. Since that is when he first attended, and then took the bus back home to Minnesota to form a band. That band became the alt bluegrass six piece Trampled By Turtles that played the big stage this year. Kacey Musgraves once famously quipped that she snuck on to the farm in 2009 to see Nine Inch Nails. She returned for the third time as a performer, with a handful of Grammys and critically acclaimed material this go around, delivering a headlining set during the golden hour, while singing the song Golden Hour, off the album Golden Hour. She presented an absolutely stunning show that will stay with me for long time.
As the sold out crowd of 100,000 filtered back to which they came from, the glow of Americas premiere music and art festival will no doubt carry said attendees of all ages back home on a cloud of good vibes. Never too early plan for next year, I saw a billboard along interstate 24 while leaving the farm, letting us know that Bonnaroo will reconvene in 2020 June 11th-14th.
Kacey Musgraves (Saturday Which Stage)
The Avett Brothers (Friday What Stage)
The Lonely Island (Saturday Late Night Which Stage)
Girl Talk rocking a mashup DJ set in a tent is as old school roo as it can get. (Friday Late Night That Tent)
Cardi B. performing in a robe and bra after splitting her costume mid show. (Sunday Which Stage)
Tonalism by Dub Lab took place in The Grove, a wooded area with plenty of hammocks, art and ambient music DJ sets 24-7. With this years mild weather it was moist groovy. (The Grove, Plaza 7)