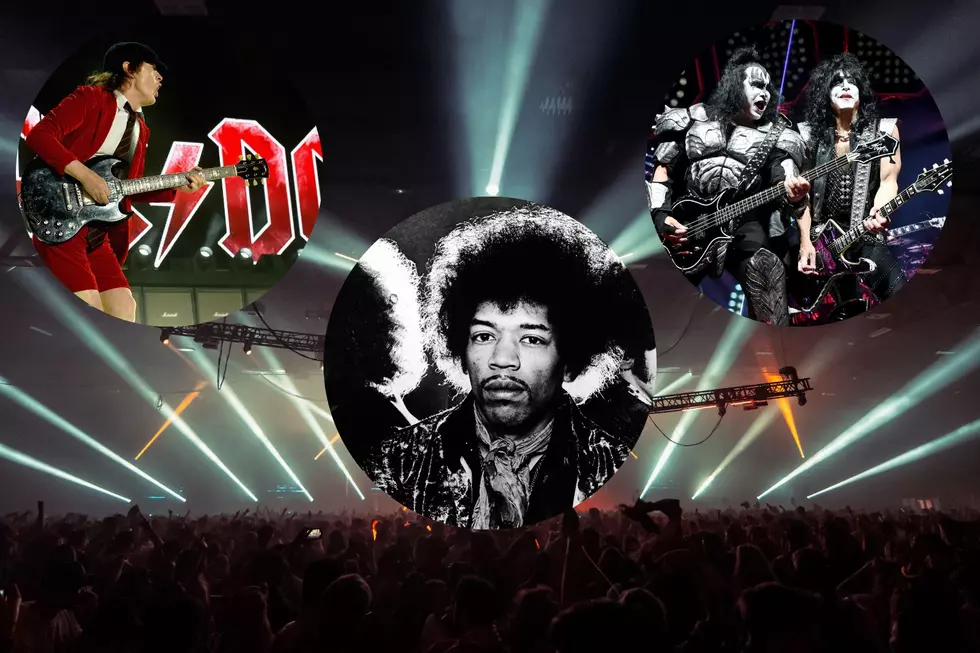 13 Rock Bands That Have Performed in Flint That May Surprise You
Colin Lloyd,Unsplash, Getty Images
Flint has always been known as a great rock n' roll town.
The people of Flint and surrounding areas have always been hard workers that love nothing more than finishing their day with a killer live rock show. That's why for decades some of the biggest names in rock have been coming to town.
To this day, thanks to The Machine Shop, we can still enjoy live rock shows in Flint.
I didn't get to experience the Flint concert scene until the early 90s. At that time, it was all about the Capitol Theatre in downtown Flint. I saw so many awesome bands there including White Zombie, Dream Theater, Danzig, and countless others.
It was only until recently that I found out AC/DC had performed at the Capitol Theatre. It's true, back in the 70s AC/DC took the stage at the Capitol Theatre with freaking Bon Scott on vocals. That had to have been so cool to see.
Check out AC/DC's setlist from their concert at the Capitol Theatre on December 5, 1977.
Let There Be Rock
Problem Child
Hell Ain't a Bad Place to Be
Dog Eat Dog
Whole Lotta Rosie
High Voltage
The Jack
Bad Boy Boogie
Rocker
T.N.T.
Another hot spot for concerts in the 70s and 80s in Flint was was the IMA Auditorium and Sports Arena. I was floored when I saw the list of big names that rolled into town back in the day.
The list below includes only some of the big names that have performed in Flint since 1968, this isn't every band that's been to town. We'll save that list for another day.
13 Big Name Bands That Have Performed in Flint
This list contains some of the biggest names in rock to have ever performed in Flint, Michigan
25 Defunct Bars in Genesee County and What They Are Now
Relive your youth and check out this list of 25 different bars and restaurants from Genesee County that are no longer in business and what they could possibly be now.
25 Famous People Born in Good Ole Flint, Michigan
A list of 25 famous figures that were born in Flint, Michigan.
Tattoo Shops in Genesee County