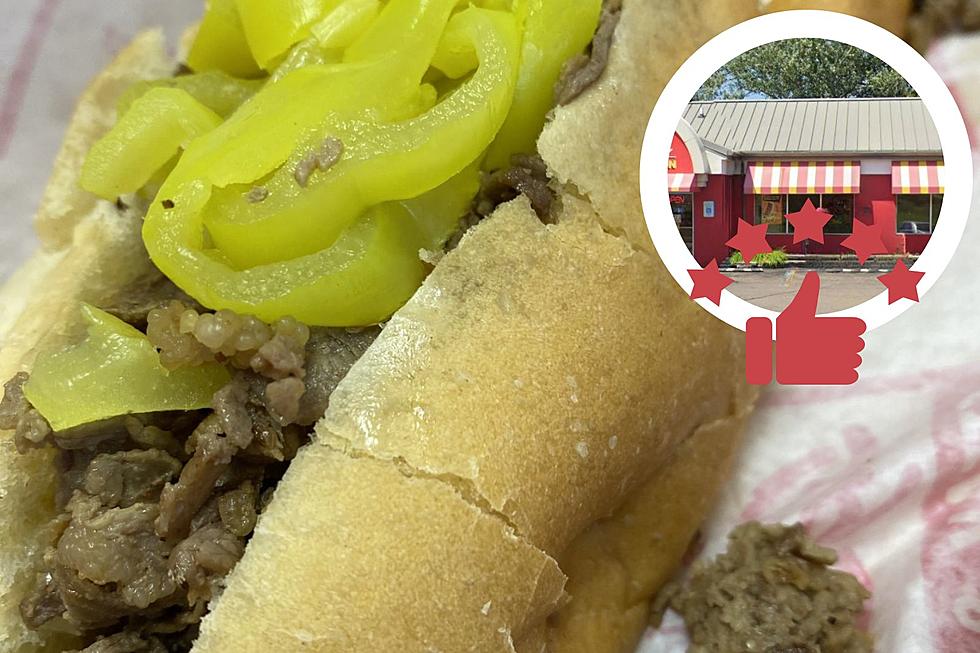 Popular Flint Area Sandwich Shop Makes the Most Delicious in America List
Credit: Nate Reed, Google Street View, Canva
When you think of iconic Flint area restaurants in business for 50+ years, you think of the Torch in Downtown Flint, Little Joe's in Grand Blanc, Whitey's in Davison or any of these 25 Genesee County restaurants in business over 50 years.
The Flint-famous sandwich shop named "most delicious" by the publication Cheapism, is the only Michigan place represented in the United States, too.
Big John Steak & Onion
Anyone from the Flint area can tell you, Big John Steak & Onion deserves this national recognition for most delicious sub, hoagie or grinder. Not only is the ribeye steak they use seasoned and cooked perfectly, but it's generously loaded into the bread roll, too.
When you add in onion, banana peppers and cheese -- the flavors are unmatched by any other sub shop in the state (and that includes the big chains).
New Owners for Cranberries Cafe in Goodrich
How many Big John Steak & Onion locations in Michigan?
Right now, Big John is located in 15 cities in Mid-Michigan:
one each in Burton, Clio, Davison, Grand Blanc, Owosso and Saginaw
three around Lansing
six around Flint
Big John Steak & Onion serves more than famous steak sandwiches.
If you want other flavors, the menu has you covered with Philly Chicken, Ham & Cheese, Turkey or Spicy Italian subs, too. Of course, you can even get a salad to feel somewhat healthy.
Congratulations to a Flint legend for national recognition. Although, we knew it all along.
Looking Back at the Last Days of Beloved Playland in Flint, MI
Playland originally started in Flint off Pasadena. Then, in the early 1980s moved toward Grand Blanc at 5290 Dort Hwy in Flint right behind Grand Blanc Township Offices. It was closed for good in 2018.
Flint Area Restaurants at Least 50 Years Old
These Genesee County Restaurants Have Been in Business Over 50 Years.
New Bricks on Saginaw Street in Downtown Flint, Michigan
Flint's first bricks were installed during horse & buggy times in 1898. They were taken up in 1936 to place concrete below and replaced. Maintenance has happened through the years, but never an entire overhaul in nearly a century.