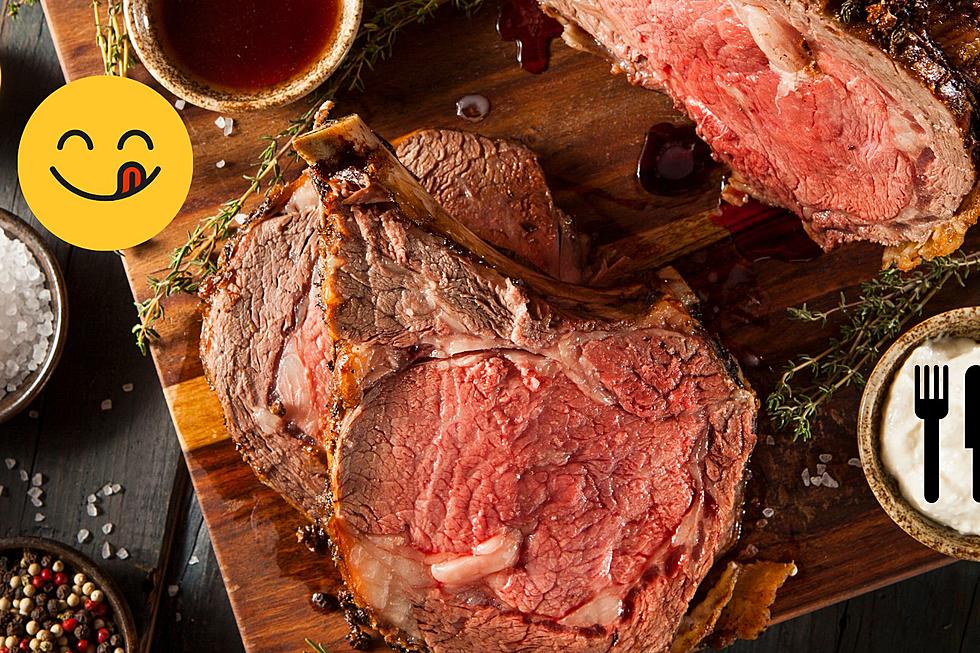 Juiciest Prime Rib Dinners Within 30 Mins Drive of Flint, Michigan
Credit: Canva
Michigan's love for "meat & potatoes" is well-known. In many ways, it's a Midwestern stereotype rooted in truth. We have some of the best beef around.
Prime Rib is often a holiday or seasonal favorite because it's put on a pedestal. It's time consuming and requires a lot of patience if you're cooking it at home. And, if dining out, most restaurants face persnickety folks thinking it should look and taste like the "perfection" they've created in their kitchens.
The first complaint is usually it's "too done." Prime Rib is supposed to be juicy and flavorful. That comes from the meat being marbled or fatty. (If you like lean meat, Prime Rib is not something you should order out.)
The Best Prime Rib Near and Around Flint
Many restaurants will only feature prime rib on special occasions or weekends "while it lasts" because it is so time consuming for their chefs. Afterall, you can't drop the cut of meat in an Instant Pot and hope for the best.
We've combed through Yelp reviews for the restaurants that made our list. Most diners were incredibly happy with the prime rib at each of these spots. They often describe it as "perfectly crusted" from the sear, fork tender and "juicy."
Of course, the savory seasonings of the meat vary by chef, but most people love a side of au jus to soak each bite in its own juices one more time before indulging. (Pour a little on garlic mashed potatoes and thank me later.)
Call ahead to confirm any restaurant has prime rib. It's sometimes a special or served weekends only. Remember to get a doggy bag if you're dining out -- it'll make a great prime rib sandwich the next day.
The Best Prime Rib Dinners are Within 30 Minutes of Flint
Genesee County and surrounding cities have a great selection of prime rib dinners. A few of these restaurants serve it all the time, others on special occasions.
Best Tacos Around Flint and Genesee County
These are the most mouth-watering tacos around Flint and Genesee County. Some hidden gems are mixed into the list of long-time, popular Flint favorites. This is officially a taco bucket list.
10 Hidden Gem Tuscola County Michigan Restaurants To Try Now
10 Hidden Gem Tuscola County Michigan Restaurants To Try Now