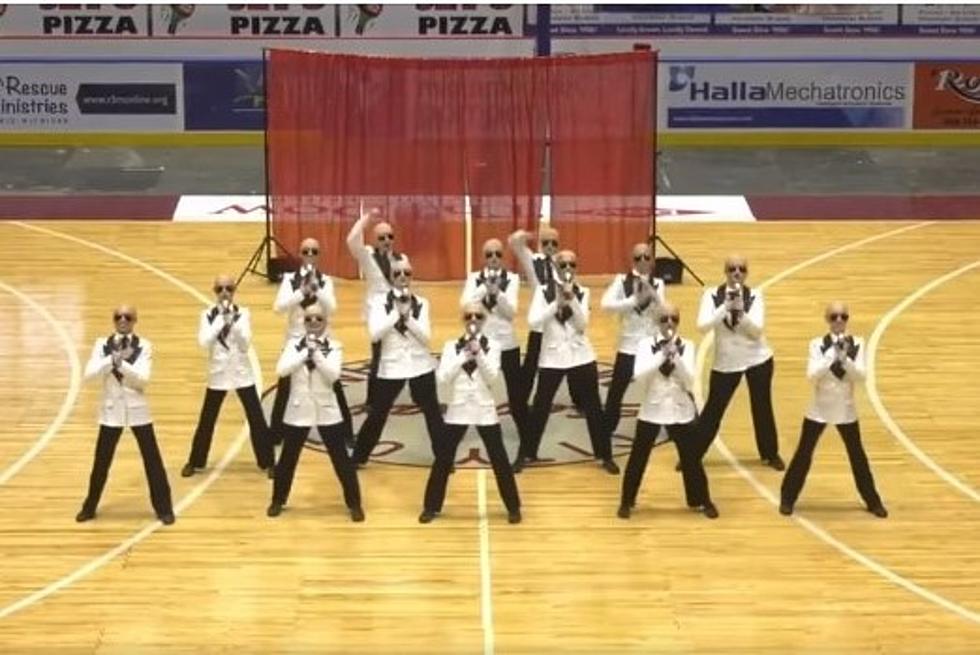 Bay City Dance Team Gets Kudos from Singer Pitbull for Winning Routine
Photo: Mid Michigan Pompon
In my other life, I was a high school dance team coach. I knew first hand the long hours, dedication, and commitment my dancers made especially when it came to their competition routines. The goal was always to keep it creative, unique, hope for acknowledgment, and pray for a win.
John Glenn High School's Varsity Dance Team certainly knew the assignment when they took the floor on November 7th for the Mid American Pompon Hip/Hop & High Kick Championship at the Dow Event Center in Saginaw. The team, under the direction of coach Shelby Putnam, brought their "A" game and then some.
The team from John Glenn, located in Bay City, Michigan, kicked out their Pitbull-inspired routine complete with balding heads and suit coats. It was true creativity to the full degree, and it immediately caught everyone's attention.
"We all thought it was hilarious at first since since we had never seen anything quite like that in the way of costumes", said Mid American Pompon owner Karen Blazaitis." Every team selects their own team for their routine and we then give them their criteria to meet such as the number of kicks and length, and they selected the singer Pitbull."
The result? A huge win, and then some. Not only did the flawlessly choreographed routine score John Glenn first place in the Medium High Kick division, but it also gained them a new fan that was singing their praises on social media.
Pitbull himself, aka Mr. Worldwide, shared a video of the routine to his Facebook & Instagram. He commented the post,
"The most good ones! Truly honored. 🔥☄️🌎. Congratulations to the John Glenn Varsity Dance team from Bay City, Michigan on placing first in the MidAmerican Championship High Kick division. Dale! #motivationmonday"

 
The dance team is getting some serious worldwide exposure with over 141,000 views on the singer's Instagram, and over 7,000 views on Facebook. Blazaitis told us the attention is really very cool, and it's great to see the support.
Congratulations to John Glenn High School Varsity Dance Team, and kudos to Pitbull for the love.
UP NEXT: Songs That Mention Michigan
We've put together a list of 50 songs that mention Michigan. Take a look and see how many you've heard! If you've heard all 50, congratulations, you're a true Michigander.