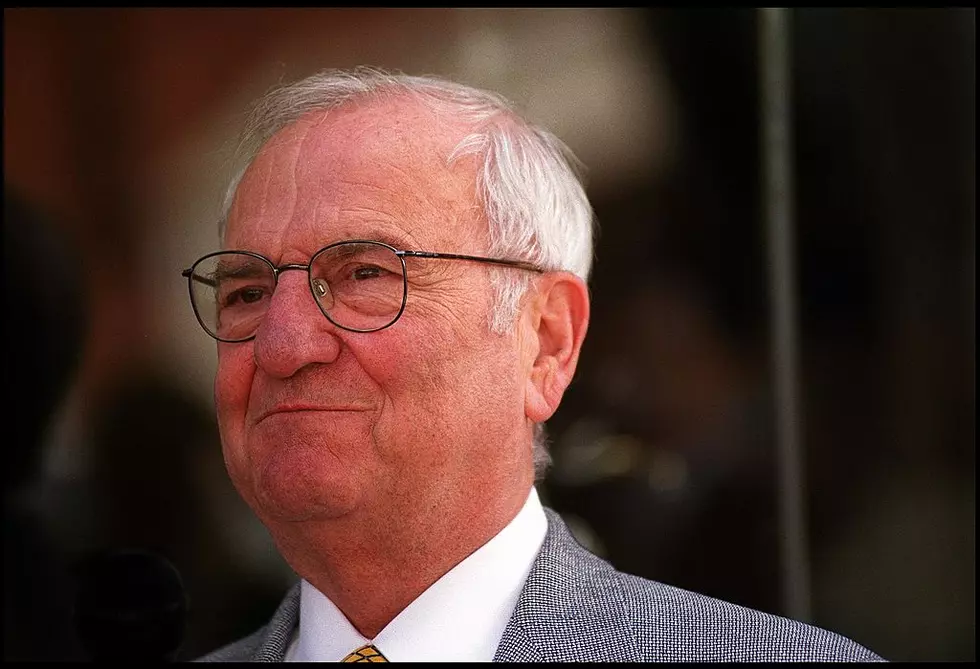 Auto Industry Icon Lee Iacocca Dead at 94
Getty Images
The "father of the Mustang" died today at his home in Bel Air, California.
Lee Iacocca's parents immigrated to the United States in the early 1900s through Ellis Island. He went to public school in Pennsylvania and was determined to fight in WWII, but was rejected from the Army/Air Force because of a past bout with rheumatic fever.
Instead, he entered into an engineering program at Lehigh University and graduated with honors in 1945. Upon graduation, he won a job at Ford Motor Company...and was also offered a spot at Princeton. Ford told him to go & that they'd hold the job for him.
He graduated with his masters degree is 1946 and started working for Ford in Detroit...and the rest is history.
Whether you loved him or hated him (much like Henry Ford II), there's no denying his spot in Michigan's automotive history.