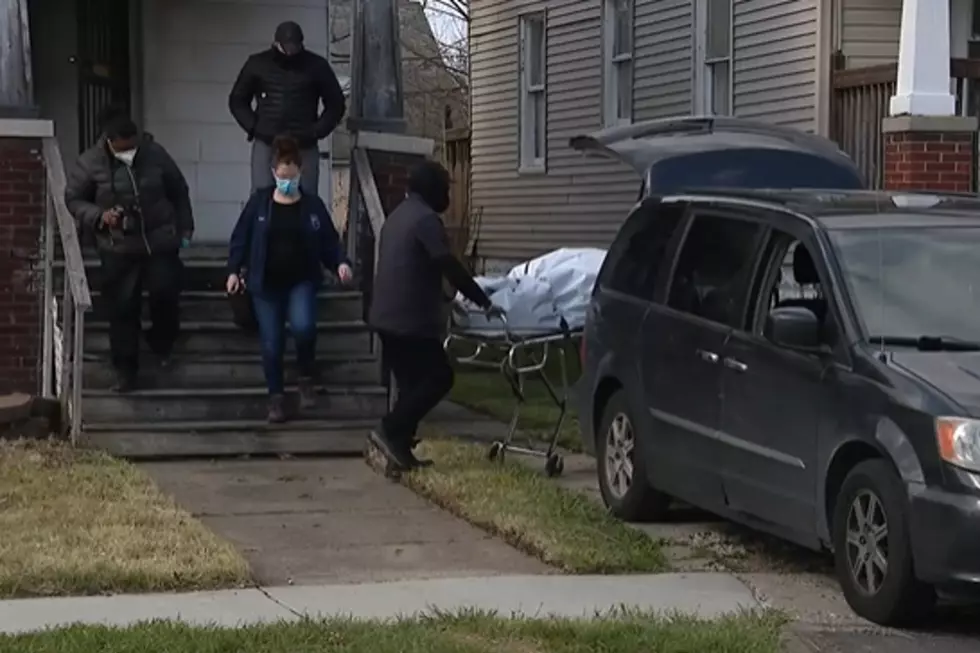 Human Skeleton Found on Couch in Abandoned Michigan Home
Fox2 Detroit
The remains of a man or woman were found earlier this week lying on a couch inside a vacant home in Detroit.
The reason I didn't specify whether it was a man or a woman was because it's unknown. The body had been lying there for so long that it was unrecognizable due to the decay. Although, I'm sure by now investigators have figured out the sex.
A cleaning crew found the body
Quincy Norman who works for a company that contracts with the Detroit Land Bank was in the home when he noticed the body lying on the couch.
I see all kinds of stuff these are abandoned houses we're talking about. I walked past the couch that I walked past like a week ago and nothing has changed in the house - but I didn't see it until today.

It was leaned over on the couch like may have been sleeping or something. Like he may have fallen asleep.
Needless to say, he got the crew out of the house right away and called 911.
The neighbors had no idea there was a body rotting next door
The neighbors told FOX 2 that they hadn't seen anyone living there for about two years. They remember a man squatting at the house after he was no longer able to pay the property taxes. It's unclear at the moment if it's the same man.
It's really sad to think that a body sat there for so long and no one came looking for whoever it was. It's just awful to think that this person didn't have any family or friends. Although, it's possible he/she was just missing in their eyes and they didn't know where to look.
READ ON: See the States Where People Live the Longest
Read on to learn the average life expectancy in each state.