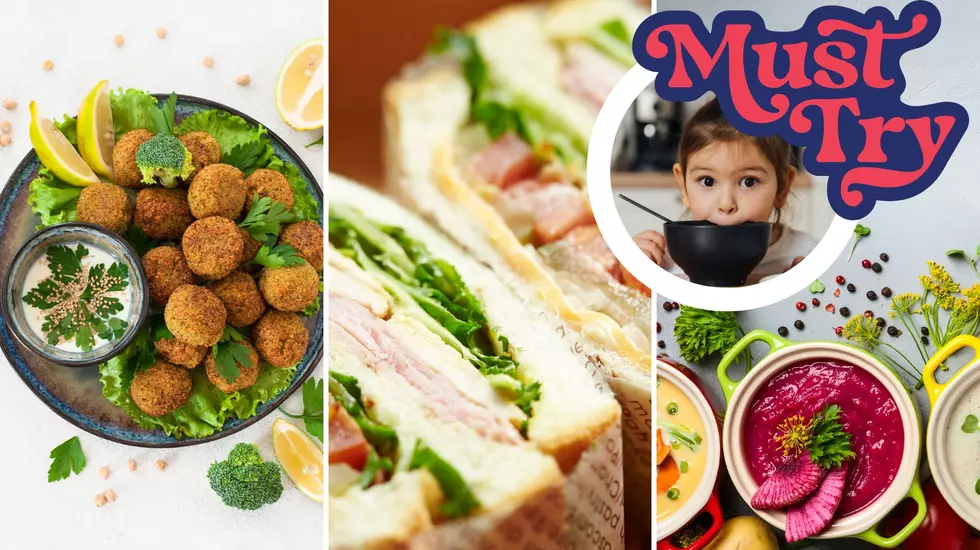 3 Popular Michigan Restaurants Make Nat'l Must Try List For 2023
Credit Canva, TSM
Foodies, there's more to celebrate in the Michigan food scene. Three restaurants have made a national "must-try" list from Yelp's Top 100. These aren't TV famous spots like you'd see on 'Man Vs Food.'
Which restaurants in Michigan are nationally known?
First up: Chadd's Bistro - 1838 E Auburn Rd, Rochester Hills, MI 48307 (soon to be relocating to 46858 Dequindre Rd)
This spot is known for incredibly flavorful food. Their "Most Wanted Sandwich" is loaded with Cajun seasoning all over a chicken breast, muenster cheese, grilled jalapenos, lettuce, tomato, red onion and cucumber wasabi ranch on grilled country buttermilk bread. Look at this thing:
Next on the list: House of Falafel - 21095 Farmington Rd, Farmington Hills, MI 48336
Famous Pickle Pizzas In Michigan
Sure, you can find decent Mediterranean food in many places, but you won't find anything like the unique, family-recipe seasonings they use at House of Falafel. Shawarma, Fattoush salad and tabouli are specialties, but it's the freshness of the fried falafel balls that keep you coming back. Look at all the nom-noms:
The final spot is Baobab Fare -- 6568 Woodward Ave Suite 100, Detroit, MI 48202
Baobab Fare has been receiving well-deserved attention from anyone who loves East African food. It's not only healthy, but delicious and hearty. That's what we crave in the long winter months (anytime, really). According to Yelp, the must-try dishes range from hearty, stewed beef to vegan and gluten-free options. They've got a storefront and food-truck, too.
Related: What happened to Primanti Brothers in Michigan?
Congrats on the national, well-deserved recognition.
13 Michigan Restaurants Featured On TV's 'Man vs Food'
13 Michigan Restaurants That Have Been On 'Man vs Food' TV Show
$2.7M Beautiful Detroit Firehouse Could Be Your New Home
$2.7M Beautiful Detroit Firehouse Could Be Your New Home At 10,000sq feet, 3 floors plus basement in Corktown Detroit, MI
Can You Believe Michigan Loves Curling So Much It Has 9 Clubs?
Curling Clubs from all around Michigan