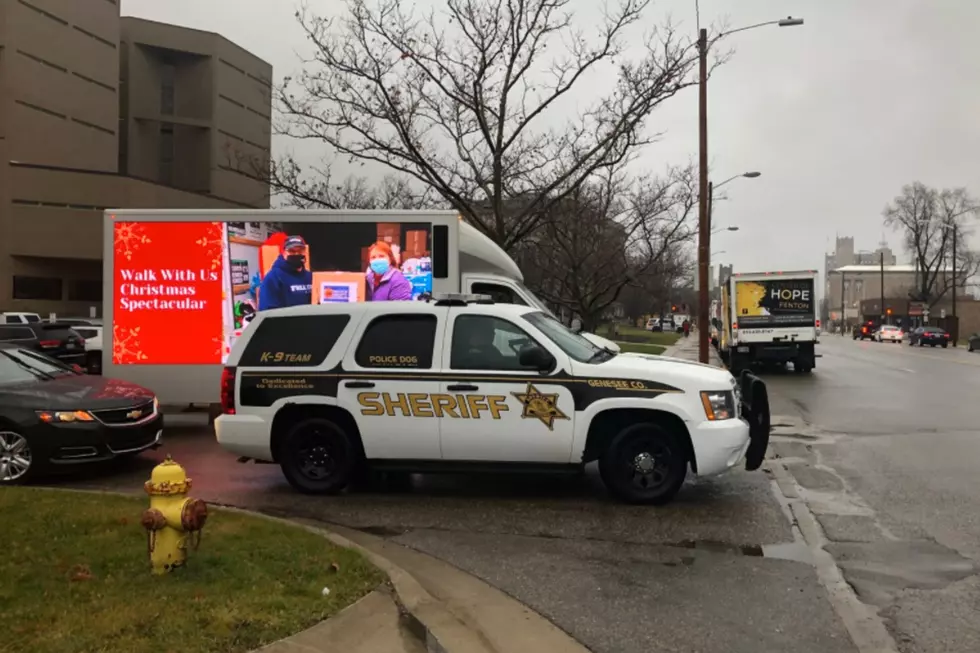 200 Blessing Boxes Distributed During The 'Walk With Us Christmas Spectacular'
MidMichiganNow
U-Haul trucks full of Blessing Boxes rolled out of the Genesee County Sheriff's office on Saturday as part of the 'Walk With Us Christmas Spectacular."
The video above shows just how much planning, and how many resources went into this initiative.
Enter your number to get our free mobile app
Sheriff Swanson, and the entire department were joined by many community organizations when they put the boxes together last week. They all got together on Saturday to distribute the boxes to the chosen families.
The entire timeline is full of families joyful reactions as they learn that they are receiving one of the blessing boxes. Many of the videos on the page include follow ups from the families, showing how they have gifted many of the items forwards to families that need them. This was the goal of the entire initiative, to create a chain of giving and good will during the holidays.
Even though the Sheriff's department was busy surprising people with the Blessing Boxes, they got a huge surprise of their own. According to Mid Michigan Now, the PTTOW showed up with a check for just over $16,000! That money will be used to help residents pay bills, and take care of other financial needs that they can't take on right now.
I feel so lucky to be a part of this initiative, and can't wait to see how far the chain of giving and good will extends from this.
SEE MORE: Michigan Teacher Making Virtual School An Adventure