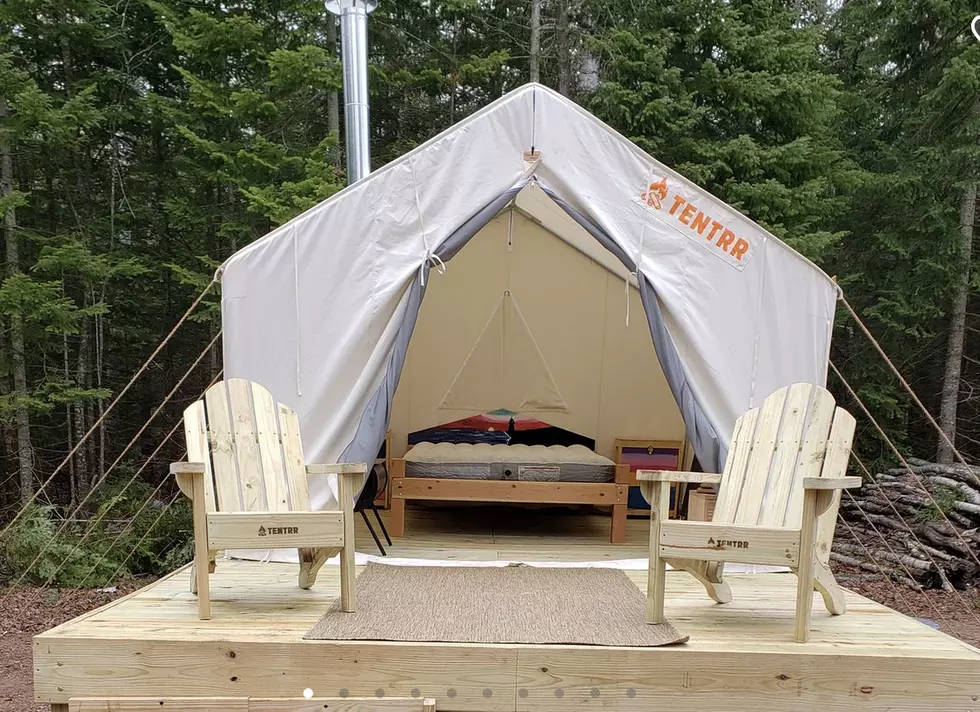 You Can Rent 'Safari Tents' at Two Michigan Parks This Summer
via tentrr.com
Safari? C'mon now, let's call it for what it is - GLAMPING.
The tents have canvas walls and a raised platform off-the-ground. The single-and-double tents have a queen-sized cot or bunk bed, wood stove, Adirondack chairs, fire pit, a grill, and a picnic table. Some of the sites also include a dome tent for more people to camp with you.
There is no electricity at most of these sites but guests will have access to park amenities, such as restrooms and showers. Most reservations start at $129 per night. You can make your reservations up to a year in advance; part of the profit goes to the Michigan Department of Natural Resources.
Single tent sites sleep up to six people, with double-occupancy tents can sleep up to 12.
This is a great option for people who want to jump into the camping world, but may not yet have all of the equipment. And trust me, that equipment is VERY expensive. The last thing you're going to want to do on your first camping trip is to worry about how to get everything set up.
I'm not a big fan of camping but I would totally try these out. However, I could also get a hotel room for that price, so I'm torn.
Enter your number to get our free mobile app
See the Must-Drive Roads in Every State