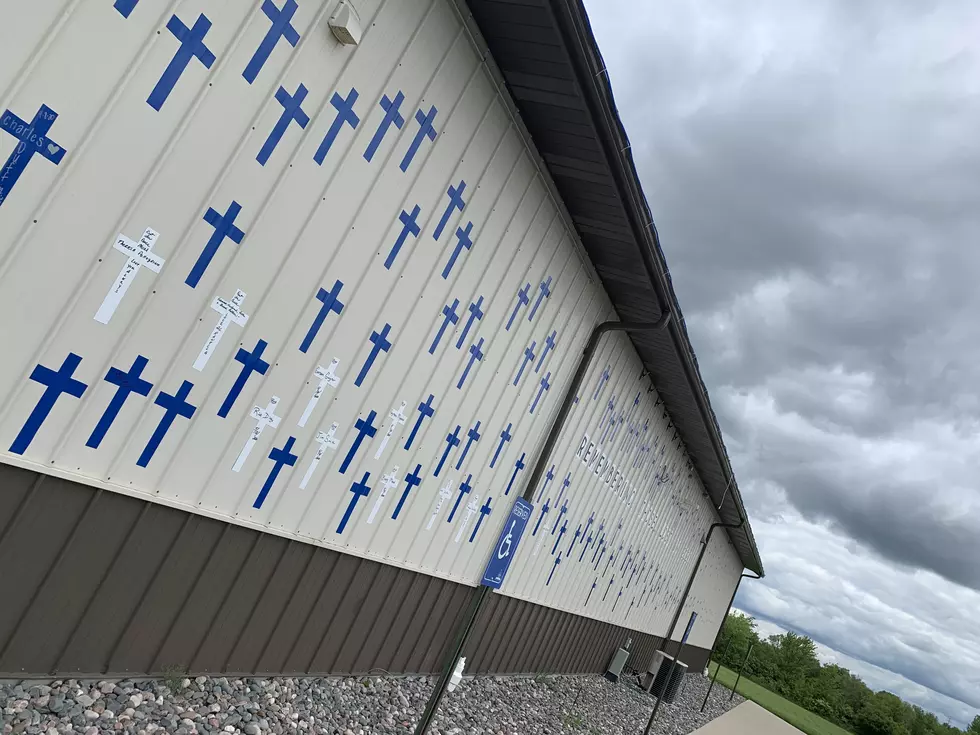 You Can Honor Loved Ones Lost to COVID-19 at Burton Church Today
via Pat and AJ
If you missed the first event, you can participate on any of the Fridays in June.
We will be remembering those lost during the COVID crises. Many people have lost a loved one and weren't able to hold memorial services. We invite you to come to the church parking lot, place a name on a cross and hang it on the building. Losses during this time may have been from the virus or other causes, we just want to take a moment and honor them. We will also offer prayer, if you desire. Memorial Crosses will be displayed at least through the summer of 2020.
They hosted their first cross display a couple of weeks ago and, after people started to inquire, the church decided to host a memorial cross display every Friday this month, starting today. As stated in their Facebook event, they'll offer prayer if you'd like somebody to worship with.
I know quite a few people who passed away from COVID-19, and it breaks my heart to see that their family and friends weren't able to say goodbye with a proper ceremony. I think it's great that NTC Church is doing this for people; thank you for being a pillar of our community.
Enter your number to get our free mobile app
MORE: See absolutely chilling photos of empty public spaces worldwide