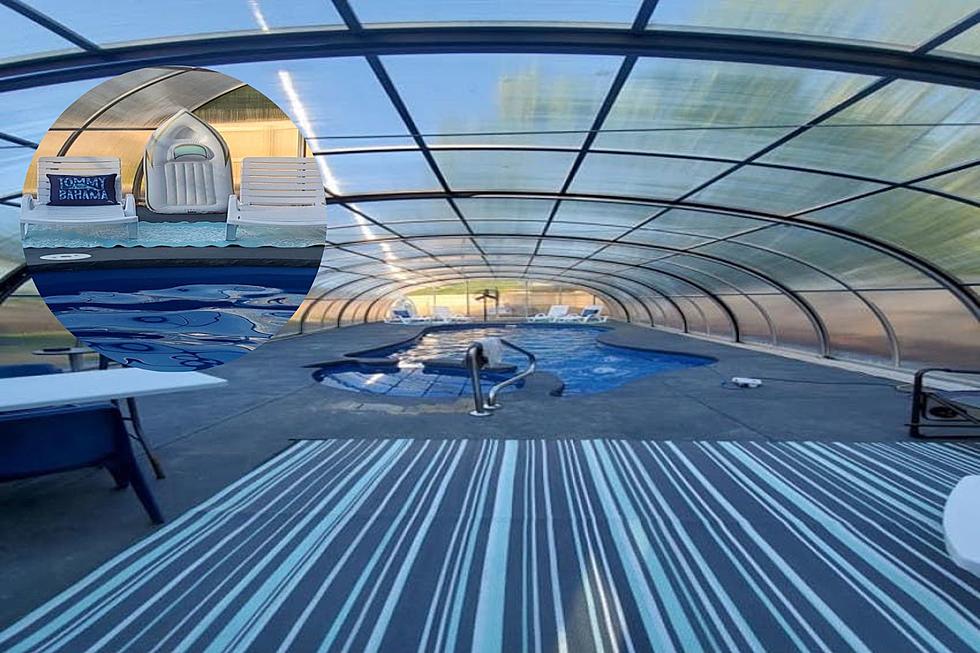 Summer Fun Goes All Year Long Renting This Burton Indoor Pool Oasis
Photo: Swimply
Summer may be winding down, but that doesn't mean the fun has to end. If hanging out by the pool with friends and family has been the highlight of those warm weather months, there's no need to stop the festivities. Why not take the party indoors?
We've told you before about Swimply, the service that will let you rent pools. The concept is easy...think Airbnb for swimming pools. Swimply is an app that lets homeowners lease their pools on an hourly basis. The whole idea is a win-win for renters and owners alike.
The concept is pretty cool and has become popular across the country and in the Genesee County area. Most of the listings tend to be for outdoor pools and are pretty seasonal, but we've found one that is perfect for renting all year long.
Indoor Baltic Bliss in Burton
Listed on Swimply as "Year Round Baltic Bliss", this saltwater pool can be used during cold and warm months with its retractable ceiling. Perfect to use as a therapeutic pool, there is also a hot tub to enjoy as well.
Making it the perfect place to entertain with friends for a party or just a winter escape, there is a 600 sq ft dining room for eating. Guests will also find a bathroom & shower area attached to the pool. The winter months will find festive lights hung about and those who rent in the warmer months can enjoy the large gazebo and outdoor rocking chairs in between dips in the pool.
Whether it's a birthday bash, a family reunion, or simply a get-together with friends, an indoor pool party is an event everyone will remember.
Pricing starts at just $102 per hour for up to 10 guests, with additional fees for more additional people. You can check out this saltwater oasis below, and book your winter getaway here. 
Escape the Winter Blues Renting This Burton Indoor Pool Oasis
If hoping a plane to the tropics isn't part of your winter plans, we've found the perfect alternative right here in Genesee County. This saltwater oasis comes with a hot tub, dining area, bathroom, and shower. It's the perfect way to escape the cold, if even for a few hours. Perfect for summer fun too with it's retractable roof. You can rent is now on
Swimply.
Take a look!
25 richest families in America
Luxury Treehouse Resort in Michigan will Make You Feel Like a Kid Again
Michigan is now home to a luxury treehouse resort, and we can't get enough! High above situated in the trees, this 500+ square foot treehouse is the perfect getaway. Rustic? Yes, but will all the luxury and comforts of home. Surrounded by nature and streams, you'll never want to come down. Take a look inside
Tree Vistas
located in Ionia, Michigan.