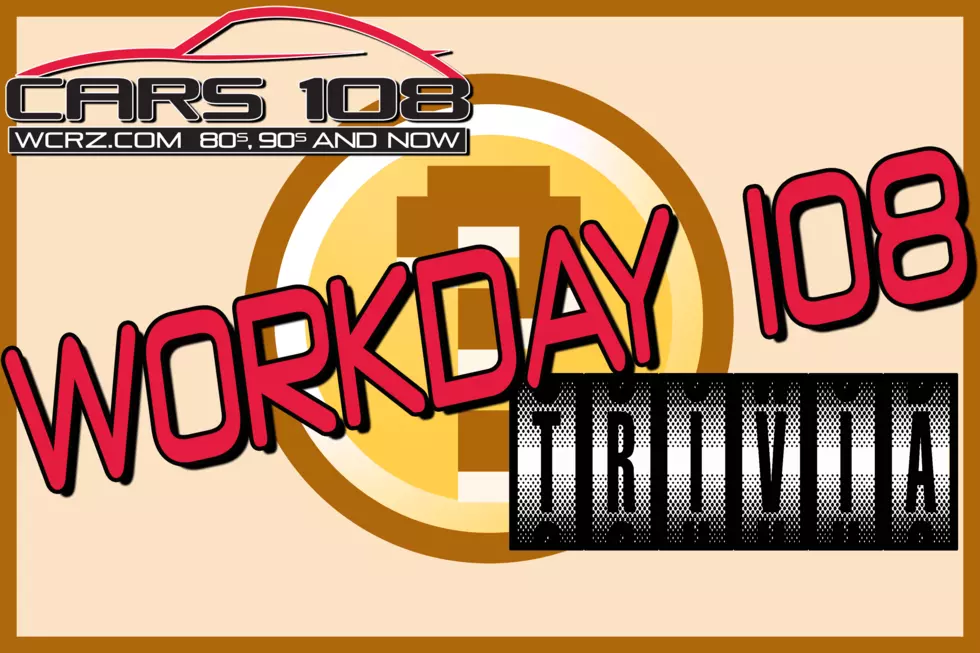 Workday 108 Trivia for the Week of May 2, 2022
This week's winners get tickets to Kidz Bop Live at Pine Knob on August 19.
Monday
The average buyer will look at 10 of these before actually buying one. Before buying what?
A house. Congratulations to today's winner, Dan Taylor from Fenton.
Tuesday
Survey says, about 1/3 of do this if we wake up in the middle of the night. What is it?
Check our phones. Congratulations to today's winner, Rod McDowell from Davison.
Wednesday
According to a survey of Americans, about 10% of full-time workers do this during their lunch hour at least once a week. What is it?
Look for another job. Congratulations to today's winner, Kelly Smith from Birch Run.
Thursday
According to a survey, 30% of people say it's OK for parents to do this for their kids, no matter how old their children are. What?
Pay for their cell phone. Congratulations to today's winner, Debbie Bato from Grand Blanc.
Friday
About 20% of us will take advantage of this guilty pleasure at least once this weekend. What is it?
Sleeping in. Congratulations to today's winner, Brianna Bishop from Lansing.
Flint + Saginaw's Most-Popular TV Anchors - Where Are They Now?
A lot of highly talented people have sat behind the anchor desks at the area's TV stations.
We're taking a look at some of the area's most popular news, weather, and sports anchors who have visited our homes electronically and then moved on.
Own This Michigan Bowling Alley Frozen in Time : Look
The 1950s are alive and well in downtown Carson City, Michigan. The local bowling alley, Carson City Lanes, is a bit of a time capsule in itself. Nostalgia awaits bowlers in the charming small town bowling alley complete with much of the same equipment from the 1950s. The charming historical gem is currently
on the market priced at $130,000.
Get ready to step back in time! Take a look.
$18M Simple Rustic Lodge is Most Expensive Home for Sale in Michigan
It's currently considered the most expensive home for sale in Michigan. With a price tag of $18 million, this simple rustic lodge may not be what you would expect for the money, but there's a really good reason. Yes the lodge itself, which is 3456 square feet with 5 bedrooms and 3 bathrooms, is very cool, but that isn't the attraction that warrants the hefty price. It's the property, we're talking prime real estate that screams Pure Michigan. The $18 million will secure you 18,480 feet of pristine Lake Huron shoreline along with 710 acres of recreational property. The
listing on Zillow
states it is believed to be the largest privately-owned Lake Huron shoreline. Think about it...your own 3.5 miles of mostly sandy shoreline with areas of sand dunes to enjoy.
Check it out!