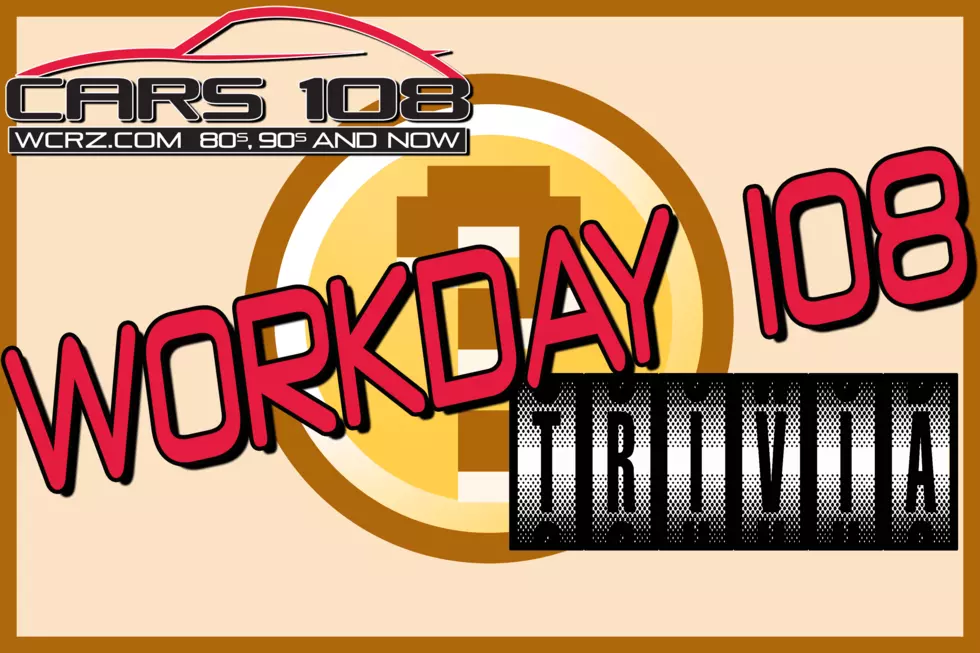 Workday 108 Trivia for the Week of April 18, 2022
All of our winners this week get a pair of tickets to see the Lumineers at Pine Knob on June 10.
Monday
In the 80s, 83% of us owned one of these. Today, it's estimated that less than 5% of us have one. What is it?
A popcorn popper. Congratulations to today's winner, Maryann Szalka from Goodrich.
Tuesday
It's estimated that 17% of couples have split up or divorced after doing this. What?
A home improvement project. Congratulations to today's winner, Cheri Norris from Flushing.
Wednesday
Almost 30% of single men say they would not date a woman if she has one of these. What?
A twin. Congratulations to today's winner, Sue Oleyar from Flushing.
Thursday
According to a survey of Americans, about 54% of have no idea how to change this on their car. What is it?
Windshield wipers. Congrats to today's winner, Amber Broecker from White Lake.
Friday
The average person thinks about this every 20 minutes. What is it?
Vacation. Congratulations to today's winner, Jeremy Smith from Flushing.
This Michigan Airbnb Has an Indoor Pool + Lots of Extras
Typically, winter doesn't mean taking the kids swimming or relaxing by the pool. But this
unique Airbnb
(which is only about 45 minutes from Flint) features a sauna, tennis court, and yes, an indoor pool and hot tub which can be used year round.
This Michigan Home Has an Indoor Pool (But Needs a Little TLC)
Just think of the money you'd save on gym memberships.
Owning a house with a pool in Michigan usually means enjoying a pool for about four months and loathing it the rest of the year. Not this house. This baby has an indoor pool that can be used year-round.
Although we do admit that it needs a bit of TLC.
Flint + Saginaw's Most-Popular TV Anchors - Where Are They Now?
A lot of highly talented people have sat behind the anchor desks at the area's TV stations.
We're taking a look at some of the area's most popular news, weather, and sports anchors who have visited our homes electronically and then moved on.
Michigan's 299 Snowplows Get the Cutest Names Ever
The Michigan Department of Transportation has revealed the winning names assigned to each of its snowplows throughout the state.
Here they are, sorted by region.