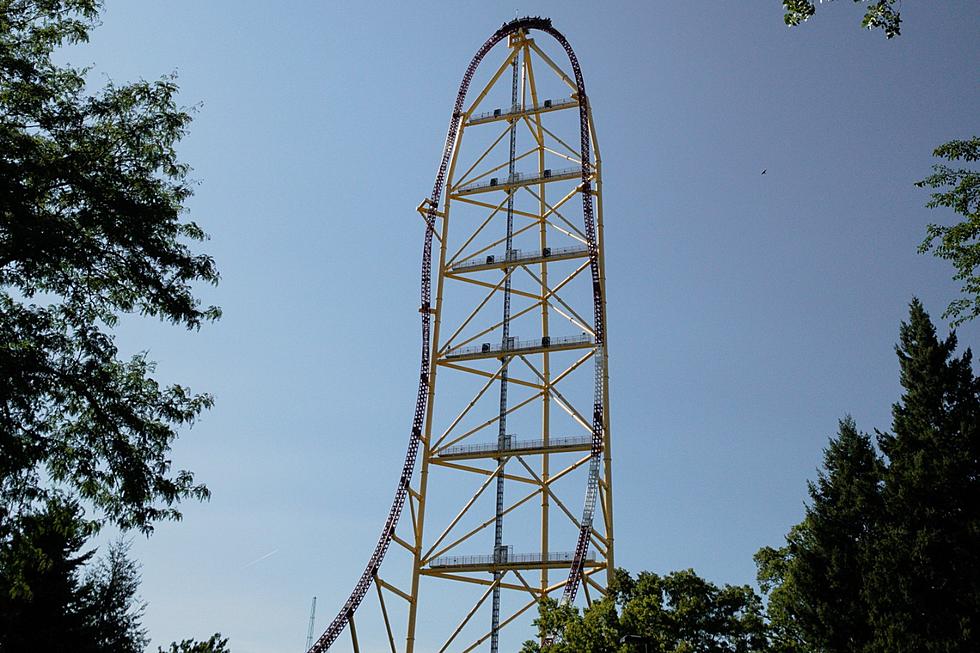 Woman Injured After Being Hit by Metal Part That Fell Off Cedar Point Ride
Skyler Gerald; Unsplash
A woman was injured at Cedar Point over the weekend after a piece of metal from the Top Thrill Dragster ride fell off and hit her. The object hit her while she was standing in line and the ride was coming to an end.
The Sandusky Register reported that the woman was taken to Firelands Regional Medical Center in Sandusky but was later transferred to another facility. The extent of her injuries is unknown.
At approximately 4:30 pm, a small metal object became disengaged from a train on the Top Thrill Dragster roller coaster as it was ending its run. The object came into contact with a female guest waiting in line for the ride. The park's EMS team and Sandusky Fire Department responded immediately, and the guest was transported to the hospital for medical care. At this time, our focus is on the guest and her family.
Top Thrill Dragster, which debuted in 2003, goes from zero to 120 mph in four seconds using a hydraulic system and launch cable. At the time it was the tallest and fastest roller coaster in the world, reaching a height of 420 feet and hitting that top speed of 120 mph.
The ride was shut down multiple times in May and June 2003 after its hydraulic system malfunctioned and some cars failed to reach the top of the ride, forcing them to return backwards. Back in 2019, the ride shut down for nearly 3 weeks because they were waiting for a part from the manufacturer. A lot of guests were upset over it because it's one of the top rides at Cedar Point.
Something else happened not long after the ride opened and someone was seriously injured but I can't find the story anywhere. It was the main reason I would never get on that ride, aside from my fear of heights.
MORE: Take a Look at These Abandoned Amusement Park Rides
LOOK: Here are the best small towns to live in across America