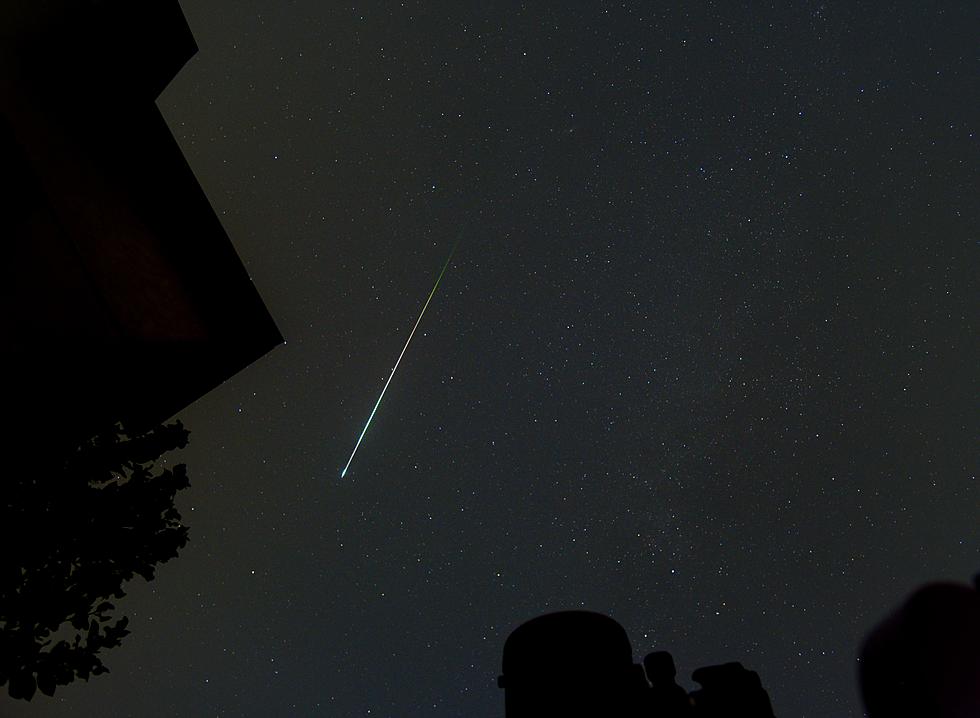 There's a Really Cool Meteor Shower Happening This Week in MI
stanislao d'ambrosio; Unsplash
Later this week you're going to want to step outside and look at the night sky as there's a good chance you'll witness a spectacular event...the Lyrids meteor shower.
According to Time and Date, the Lyrids are named after the constellation Lyra and are one of the oldest recorded meteor showers—according to some historical Chinese texts, the shower was seen over 2,500 years ago.
The Lyrids are known to produce bright dust trails that last for several seconds. The Lyrids are produced by dust particles left behind by the comet Thatcher. Unfortunately, we won't get to see Thatcher in our lifetime as it won't be visible from Earth until 2276.
When Can You Watch The Lyrids Meteor Shower?
You'll be able to watch the Lyrids meteor shower between April 16 and 25 every year. However, it usually peaks around April 22 or 23rd.
The only issue that you might run into is the moon being a little too bright, that may wash out some of the fainter meteors.
What's the Best Way to See the Lyrids Meteor Shower?
You don't need any special equipment or anything like that. The meteor shower will be visible as long as the sky is clear. The only thing you'll really need to do is find a secluded viewing spot, away from the city lights. Also, be patient which can be tough especially if it's a chilly night.
Just let your eyes adjust to the night sky, lie down down on the ground, and take it all in.
My dad recently purchased a Oberwerk Binocular Telescope, which is one the most-powerful, versatile and highest-quality binoculars on the market. Our plan is to get together on April 22 and look to the night sky with these binoculars with hopes of getting a closer look at the Lyrids meteor shower. Again, you don't need binoculars or a telescope to see the meteor shower which can generate roughly 10-20 meteors per hour, they can easily be witnessed with the naked eye.
Experience the Feeling of Flying at These MI Skydiving Facilities
Michigan has several places throughout the state where you can knock skydiving off your bucket list.
Most Expensive House For Sale in Michigan
Check Out Some of the Top Tourist Locations Throughout Michigan
Michigan has a lot to offer travelers that want to explore the Mitten. From waterfalls and islands to Little Bavaria and top college towns.