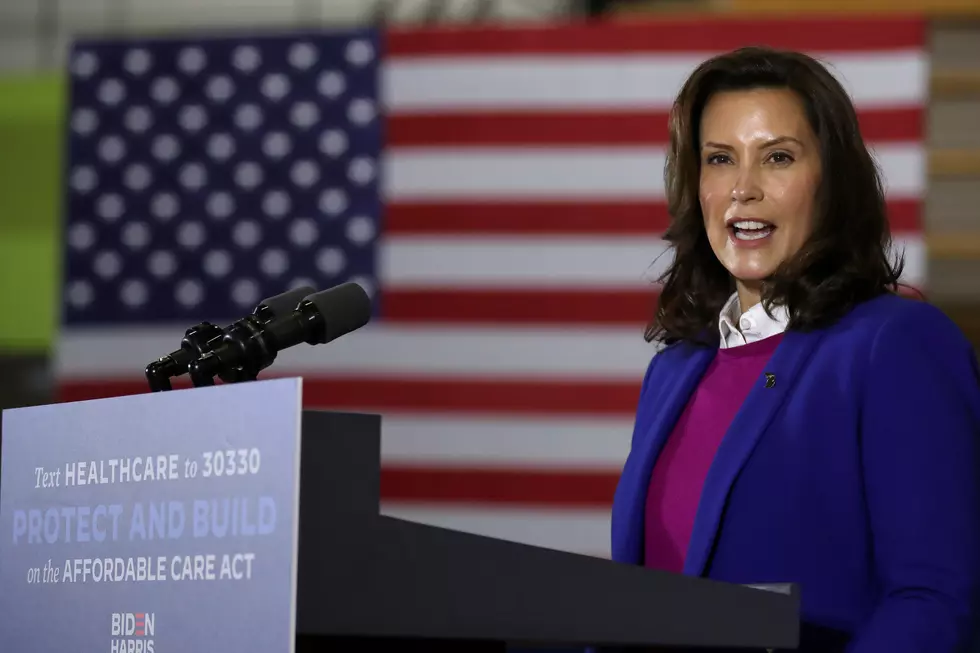 When 70% of Michiganders Are Vaccinated, Restrictions Will End
Getty Images
Earlier today (Thursday), Governor Gretchen Whitmer discussed when she will finally lift the majority of restrictions that we've all endured over the past year or so. It's nice to finally get a little clarification but still seems like it's a ways off. As you would imagine, her plan is tied to the number of Michiganders that get the COVID-19 vaccine.
Basically, she said that the state would lift most pandemic restrictions when 70% of Michigan residents get vaccinated against COVID-19. She announced a new four-phase plan which she described as the "MI Vacc to Normal" plan.
Phase 1
When 55% of the adults receive their first dose. Two weeks later, her administration will lift a requirement for remote work. Gov Whitmer believes this is something that can be accomplished in the next 7-10 days.
Phase 2
Once 60% of Michiganders are vaccinated, (plus two weeks), her administration will increase indoor capacity at stadiums to 25%, increases indoor capacity at conference centers/banquet halls/funeral homes to 25%, increases capacity at exercise facilities and gyms to 50%, and will lift the curfew on restaurants and bars.
Phase 3
As soon as 65% of Michiganders get their vaccine (plus two weeks), They'll lift all indoor capacity limits and will require only social distancing between parties, and they'll relax limits on residential social gatherings.
Phase 4
As soon as 70% of Michiganders get vaccinated, (plus two weeks) They'll lift the gathering and face mask orders. At that point, we'll be good to go unless unanticipated circumstances arise, such as the spread of vaccine-resistant variants. It would be an absolute nightmare, let's hope that never happens.
Vaccinated Michiganders so far
According to the New York Times tracker, only 31% percent of eligible Michiganders age 16 and older have been fully vaccinated so far, and 42% have received at least one dose.
I wish more people were running out to get vaccinated but it's their choice. For me, I'm excited that I'm getting my second shot next week.
Source: Detroit News/Metro Times
LOOK: Answers to 30 common COVID-19 vaccine questions
While much is still unknown about the coronavirus and the future, what is known is that the currently available vaccines have gone through all three trial phases and are
safe and effective
. It will be necessary for as many Americans as possible to be vaccinated in order to finally return to some level of pre-pandemic normalcy, and hopefully these 30 answers provided here will help readers get vaccinated as soon they are able.