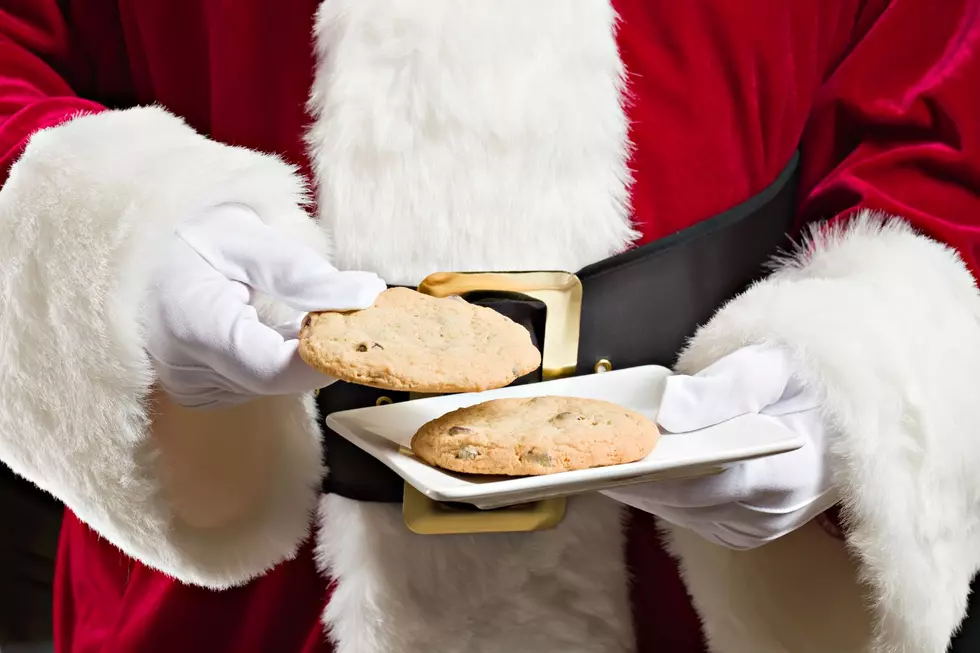 What's Michigan's Favorite Christmas Cookie? Here's What We're Googling
Canva
Maybe your favorite Christmas cookie is one your grandma made when you were a kid. There's something comforting about observing traditions we learned when we were young and comfort foods help us enjoy the nostalgia we're used to during the holiday season.
SEE ALSO:  It's Not 'A Paczki' - Let's Make Sure You're Saying it Right
Michigan's favorite Christmas cookie may surprise you. Of course, 'favorite' is subjective, but we thought we'd consult Google to find out just what each state's favorite is.
It only makes sense that if you're trying to recreate some of that joy you experienced in your grandmother's kitchen, you're probably going to turn to the Internet for a recipe or two, right?
What Cookie is Michigan Trying to Make?
What is it with Michigan and jelly-filled treats? According to Google Trends, Polish Christmas Cookies or Kolaczki (sometimes spelled kolachky, kolachy, or kolacky) are flaky pastry cookies filled with jam or jelly.
As you know, we'll be celebrating Fat Tuesday or Paczki Day in just a couple of months and observing the beginning of Lent with the Kolaczki's big, fat brothers, the jelly-filled Paczki.
Michigan and Alabama share their love for Polish Christmas Cookies as both states are Googling recipes for the tasty treat this time of year.
Other popular favorites according to Google Trends are Gingerbread Cookies, Christmas Sugar Cookies and Peanut Butter Blossoms, which are peanut butter cookies with chocolate in the center.
Google Trends share the map above with USA Today noting each state's favorite Christmas cookie.
10+ Good Eats: Lapeer County, MI Dining Bucket List
Great restaurants and bars to try in Lapeer County with friends and family.
Midland's John Pratt Mosaic House
Just outside of Midland is the childhood home of gifted artist John Pratt. The home is adorned with shimmering bits of broken glass, china, and mirrored tiles that create a window into Pratt's creative soul.
Pratt suffered from mental illness and as part of his recovery, decorated the outside walls of the home with murals that, in the words of
this website
, "represented his illness, his re-discovered zest for living, and his beliefs about tolerance and unconditional love."
Since his death, the home has been owned and maintained by Creative 360 which offers guided tours of the premises. Our thanks to Ashley Cottrell who provided the pictures below.
Genesee County's Most Dangerous Intersections
Here are the 10 worst intersections in the Flint area. See if you agree with the list, compiled by
Michigan Auto Law.