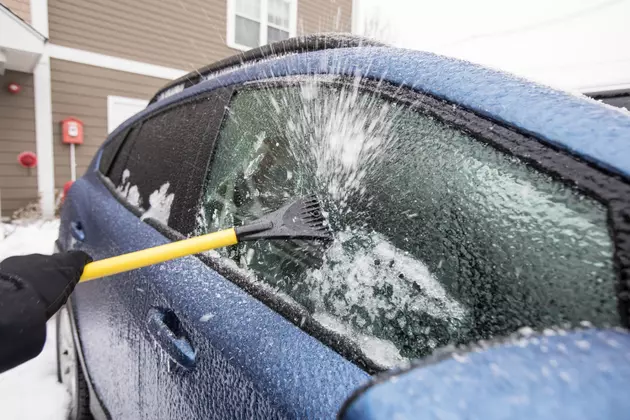 Weather Advisory: Winter Weather Is Coming Back One Last Time
Getty Images
Get ready to experience the full Michigan experience as ice accumulation is headed for the Mid-Michigan area.  Just when you thought spring was here, naw son.
A Winter Weather Advisory will be in effect from 10:00 tonight through noon tomorrow for Genesee, Shiawassee, Saginaw, Midland, Bay counties, Clinton, Gratiot, Isabella and Clare counties. Source:NBC25.com
This is rough no matter have you cut it. Michigan has a way of changing things up on the fly and leaving us sitting around crying. My only concern with sudden shifts in temperature is our roads. Michigan roads have a reputation for being horrible and with the road repair budget being recently cut in half who knows how things will look at the end of the year.
Do your best to huddle up these next few days. Because after this week you can basically welcome spring with open arms.
15 Ways You Can Help People in Ukraine Right Now
As Americans watch events unfold in Ukraine, many wonder how they can help. Below is a list of organizations responding to the crisis in Ukraine along with information on how you can support their various missions.