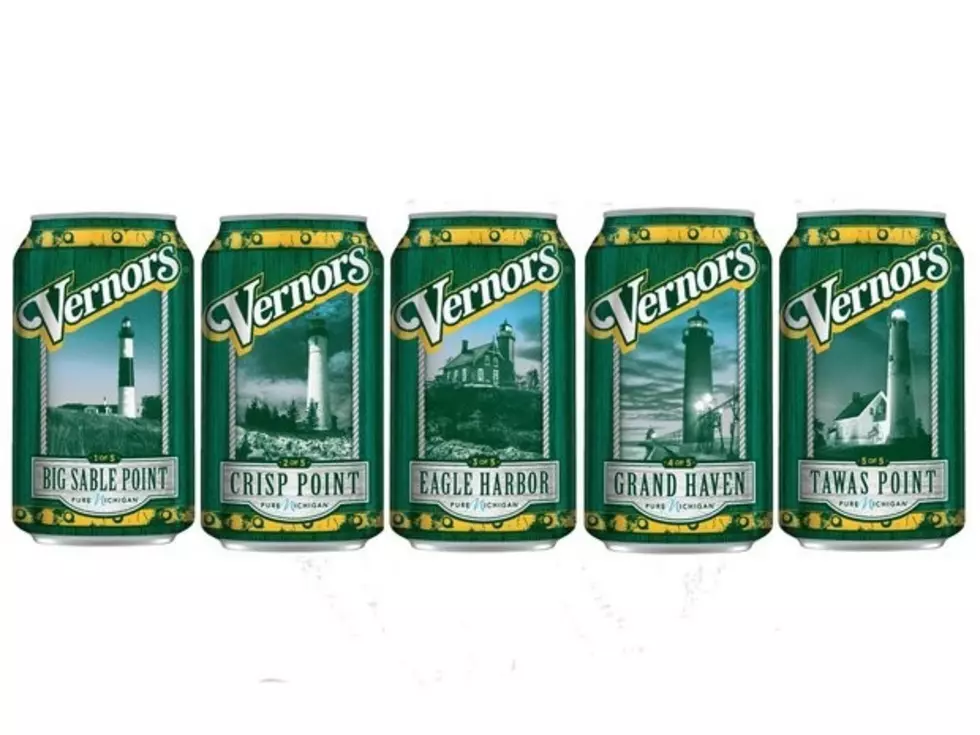 Vernors Is Selling Michigan Lighthouse Cans [PHOTOS]
via Vernors
They've been spotted on sale at Meijer and Walmart so far.
Michiganders from all over the country are already asking if they can be shipped. While we don't have the answer to THAT, we CAN tell you that the cans feature five of our state's iconic lighthouses.
Some of the lighthouse photos were taken by Neil Weaver Photography. They will be on sale through October. The lighthouses at Big Sable Point, Crisp Point, Eagle Harbor, Grand Haven and Tawas Point are all featured on the cans.
Vernors partnered with Pure Michigan for this project. Bet we know some people who now live out of state who would LOVE to have these cans!