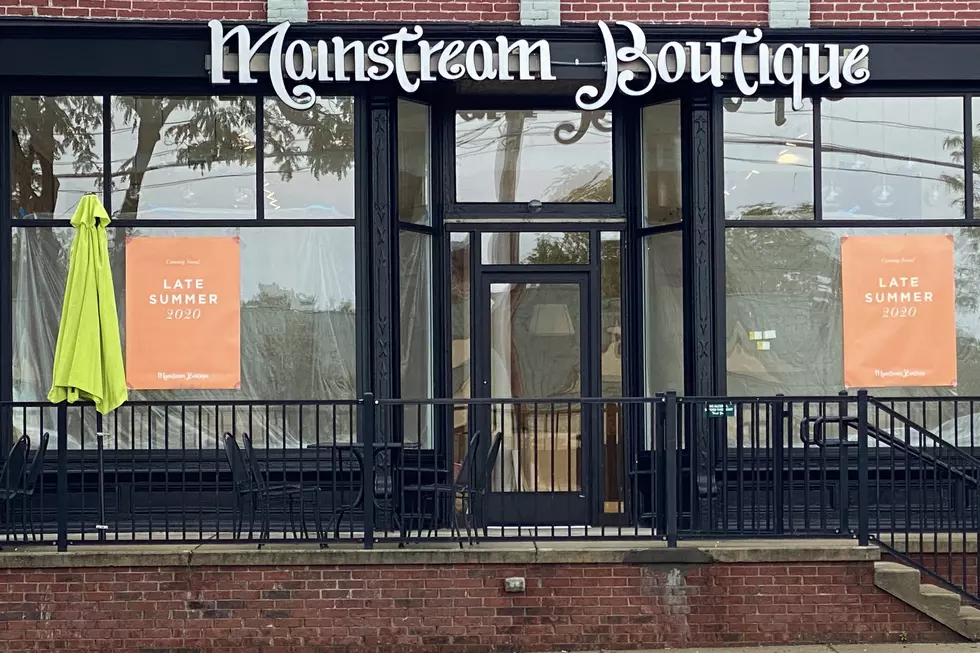 Vacant Downtown Grand Blanc Space Now Trendy Boutique
Photo: Courtesy of Mainstream Boutique
Downtown Grand Blanc has a few notable spots that have been staples for years. Hill Funeral Home, The Hot Dog Stand, and Little Joe's Tavern . For years the space next to the popular eatery stood empty. For 20+ years, there was only a sign noting that former long time tenant, Day Brother's Hardware, had occupied the space along S. Saginaw Street. Now, there's some new and trendy life in the downtown location.
Enter your number to get our free mobile app
Mainstream Boutique has taken up residence in the space, and for owner Erica Markee it's a dream come true. "This is where I always wanted to be, in the heart of Grand Blanc", she said.
Markee moved her boutique to the new location in the past month and opened their doors on Monday. Recently, the trendy multi-generational women's boutique was located in the plaza just across the street. The new location was actually Markee's first choice of spots when she opened a few years back. "I wanted to help create a 'Main Street' feeling for Grand Blanc", Markee said.
As with many small businesses, Markee had some tough times during the past 6 months amid the ongoing COVID-19 pandemic. She was forced to close her doors for a period of time and tackle learning to do business in a new way to serve her customers. She and her team adapted to doing business utilizing social media and daily virtual shopping opportunities, and for Markee it worked out incredibly well. "It sustained us! And grew our customer base! We have new customers that never knew about us beforehand."
Markee, along with her crew, was able to transform the idle space over the past few weeks and turn it into a new exciting place to shop right downtown. Residents are loving seeing the new look to the streetscape and hope this is just the beginning for downtown Grand Blanc.
Mainstream Boutique is open Monday -Thursday 10-6pm, Friday 10-7, and Saturday 10-5.