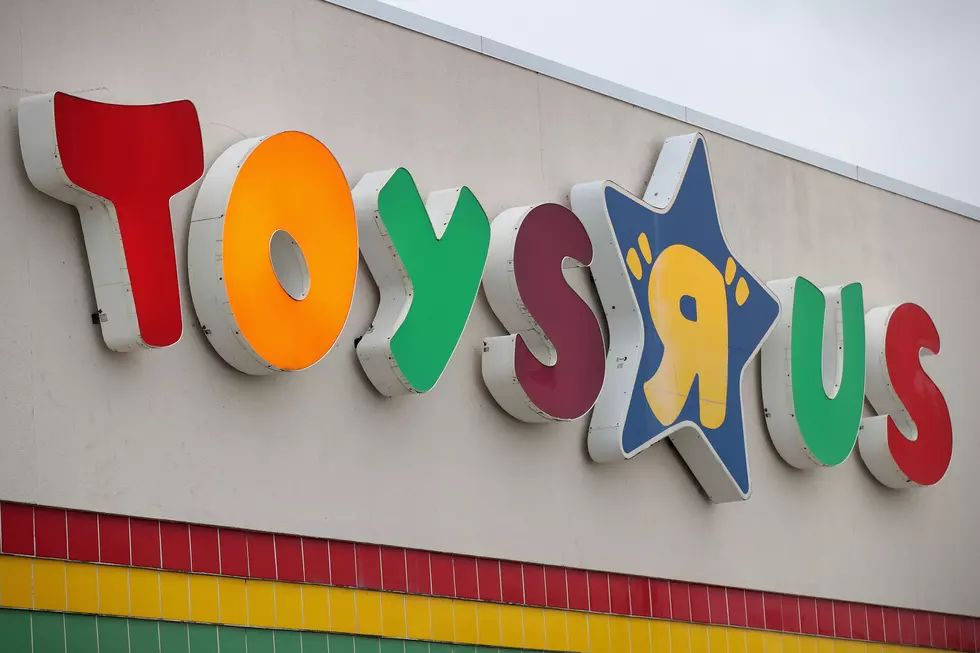 Is Toys R Us Making Its Way Back to Flint Township?
Getty Images
It looks like Toys R Us will be returning to Flint Township...sort of.
The long standing Flint Township Toys R Us closed it's doors back in 2018. As a matter of fact, every Toys R Us location in Michigan closed on June 29, 2018. At the time, we thought that we would never see our favorite toy store ever again.
Macy's just announced that they'll be rolling out in-store Toys R Us shops starting in late July through Oct. 15.
What Does This Mean?
It means that Macy's will dedicate a certain section of it's stores entirely to Toys R Us.
According to the Detroit Free Press, Toys R Us shops will include demonstration tables where shoppers can try out different toys, and a life-size "Geoffrey on a bench" where kids and adults can pose for photos with the toy brand's giraffe mascot.
Nata Dvir, Macy's chief merchandising officer:
The customer response to our partnership with Toys "R" Us has been incredible and our toy business has seen tremendous growth.
When my kid was little we used to love going into Toys R Us in Flint Township. It was so much fun letting him look around and play with all toys in the store. As an adult, it would really make you feel like a kid again.
If you were a kid in the 80s, you would sing the Toys R Us jingle all the time. Remember? "I don't want to grow up, I'm a Toys R Us kid."
At some point, I'm sure we'll see Toys R Us popping up somewhere inside the Macy's store in Flint Township.
25 Famous People Born in Good Ole Flint, Michigan
A list of 25 famous figures that were born in Flint, Michigan.
25 Defunct Bars in Genesee County and What They Are Now
Relive your youth and check out this list of 25 different bars and restaurants from Genesee County that are no longer in business and what they could possibly be now.
9 Spots In Genesee County to Enjoy Live Music
Michigan Kroger Stores, 1900-1950s