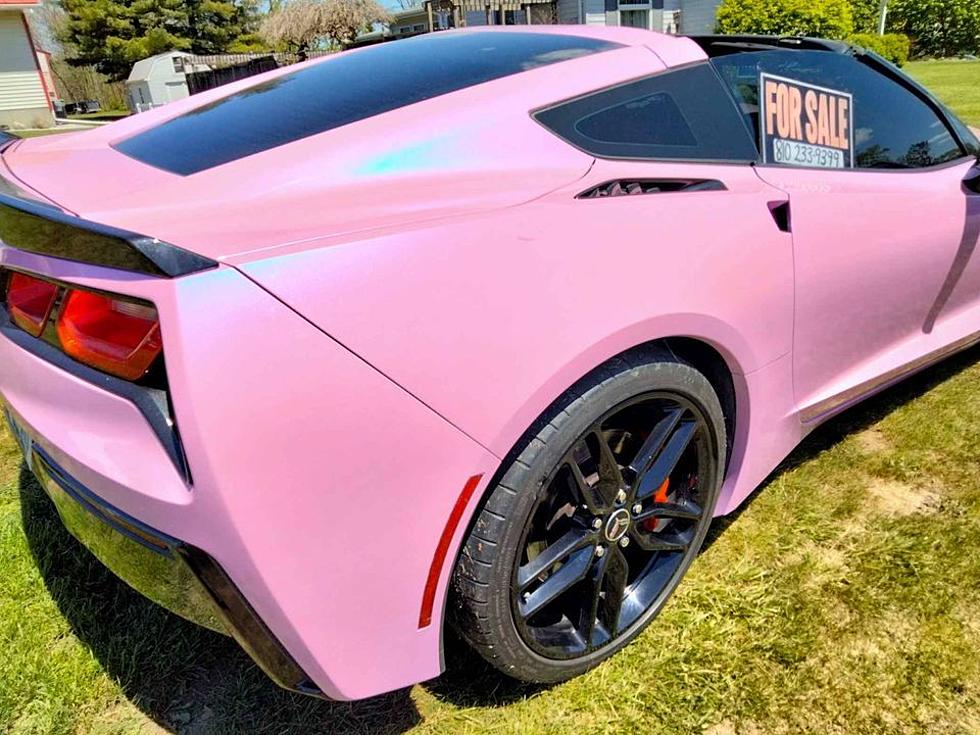 This Pink Corvette is the Craziest (and Coolest) Thing on Flint Facebook Marketplace Right Now [PHOTOS]
John Severance via Facebook
This just may be the coolest car I've ever seen go up for sale locally on Facebook Marketplace.
Just in time for Back to the Bricks, you could own this 2014 pink Chevrolet Corvette. That's right, it's pink. The seller notes that the car features a custom, Miami Vice Chameleon pink paint job. (That's not a wrap.)
I'm not in the market for a car at the moment, so why do I always seem to find myself browsing through listings on Facebook Marketplace? Facebooker John Severance posted the listing in the 'Flushing Buy, Sell, Trade' group. I'll include his contact information at the end of the gallery.
Check Out This Pink Corvette Up for Grabs Right Here in Flint
This 2014 pink Chevrolet Corvette is quite possibly the coolest and most unique vehicle we've seen for sale in the Flint area. The vehicle's owner, John Severance, listed the car for sale in the 'Flushing Buy, Sell, Trade' Facebook group, noting that the vehicle features a custom pink paint job and has 102,000 miles on it.
Even if you're not in the market for a pink Corvette (not at the moment anyway), check out the pictures. And get a load of those doors!
The owner's phone number is listed at the end of the gallery.
Take a Look Inside Santa's Cabin for Sale in Michigan
Santa has a Michigan cabin, and it can be yours with all the magic of Christmas.
25 True Crime Locations: What Do They Look Like Today?
Below, find out where 25 of the most infamous crimes in history took place — and what the locations are used for today. (If they've been left standing.)