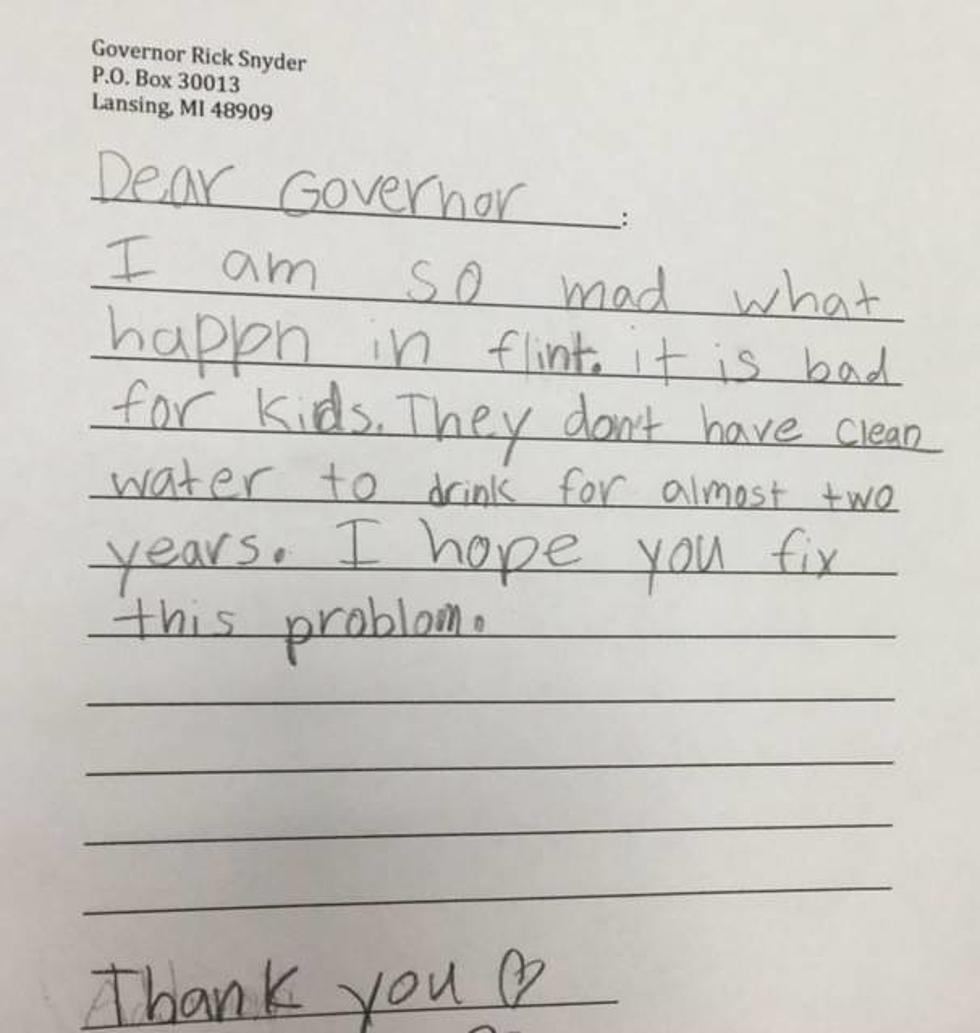 The Good News: Girl Scouts Wrote Letters to the Governor about Flint Water [PHOTOS]
Flint Water Study Updates via Facebook
"I would like you to fix the lead pipes and make sure they have what they need."
An independent research and citizen science organization called called the Flint Water Study released some letters that Brownie Girl Scout Troop 71729 sent letters to Lansing about the water crisis. The girls expressed their concern for the children of Flint, and asked Governor Snyder to fix the lead pipes.
While there's obviously no "good" news about the water situation right now, it's really heartwarming that these girls are aware of the plight of some of their peers, and maybe it will shape their view of the world differently.