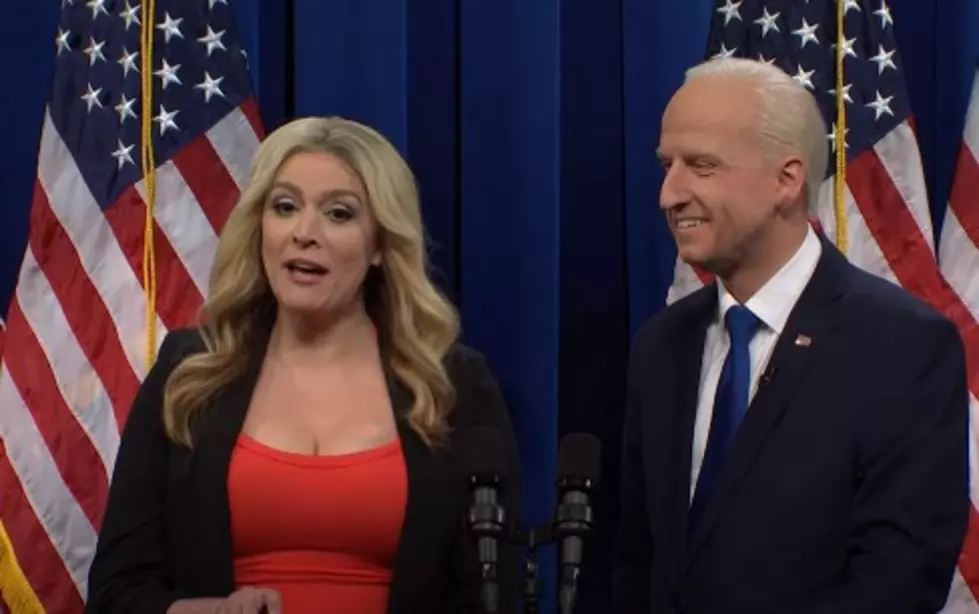 Stormy Daniels For Governor? SNL Spoofs Michigan's Gubernatorial Race
Saturday Night Live via YouTube
Replace Michigan Governor Gretchen with Stormy Daniels. That was the gist of a joke made during Saturday Night Live's cold open as President Joe Biden (played by James Austin Johnson) offered up some alternative candidates for Tuesday's midterm election.
SEE ALSO:  Seven Awesome Michigan Things You Could Buy if You Won the Powerball
Need Some Candidates With Some Sizzle
In a mock address from the presidential lectern at the White House, Johnson's Biden character said it's time to make some last-minute changes before Tuesday's election, replacing boring political candidates who are exciting and have 'that sizzle.'
Among the possibilities, Guy Fieri who was said to have actual political experience (because of his 'Mayor of Flavortown' moniker) unlike Dr. Oz who is running for a US Senate seat in Pennsylvania. Rapper Tekashi 6ix 9ine and comedian Tracy Morgan were also offered up as characters who could spice up the Democratic party.
"Tired of Gretchen Whitmer?" biden asked, referring to Michigan governor who is seeking re-election on Tuesday. "Meet your next governor of Michigan, adult film star Stormy Daniels."
Daniels gained notariety in 2018 when she claimed she was paid hush money by then-President Donald Trump's camp to keep quite about an affair she claimed to have had with Trump before he became president.
"I'm willing to reach around the aisle to get things done," the Daniels character says before being corrected by the president.

 
Two Characters, One Actress
Ironically, the Stormy Daniels character in last night's skit was played by SNL veteran Cecily Strong - the same actress who portrayed a Labatt beer-chugging Governor Gretchen Whitmer talking about restrictions put in place during the pandemic in 2020. The Whitmer skit, however, was cut from the show's broadcast due to timing issues.
Come to think of it, some of these suggestions could make Tuesday's mid-term election a little more interesting.
Take a look at the clip below and let us knwo what you think.
Released UFO Photos
5 TGI Fridays Still Standing in Michigan
Believe it or not, these once wildly popular restaurants are still around in the state of Michigan
Michigan Home Goes from Eyesore to Stunning, All From Repurposed Materials
This home in Detroit's North-End neighborhood was about to be leveled. But thanks to a little creativity and a lot of recycled material, it has been given a second chance.