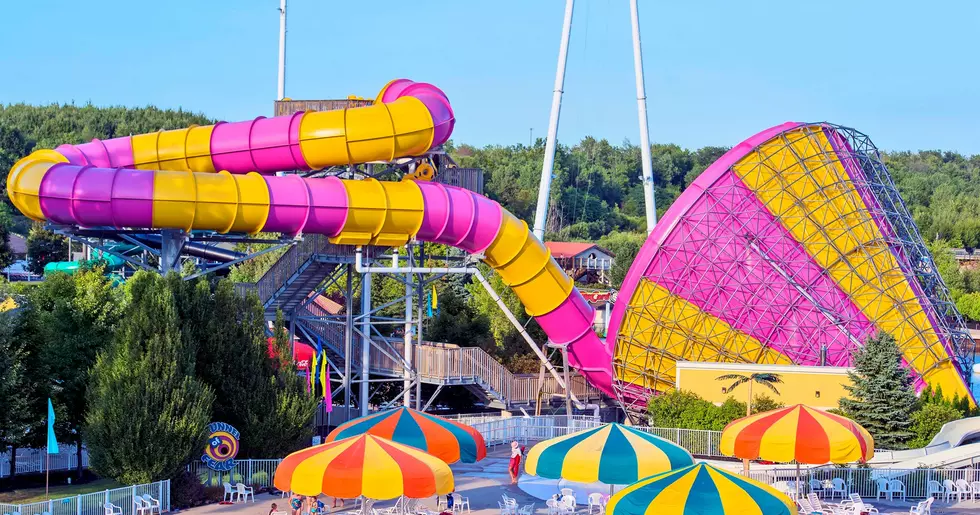 Seven Iconic Michigan Items You Could Splurge on if You Won the $1.6B Powerball
Michigan's Adventure/Facebook
It's nice to dream. Just think of the things you could buy if you won the $1.5 billion Powerball jackpot. Here are seven 'Pure Michigan' things you could buy with your fortune and still have a little left over.
Some folks say it's a curse to win an enormous lottery jackpot and we've actually seen evidence right here in Michigan that some people's lives have taken a dramatic turn for the worse after a big win. I would sure love to have the opportunity to prove that theory wrong, wouldn't you?
Reach for the Stars
Saturday's (11/5) Powerball jackpot is estimated to be about $1.5 billion. Sure, you could pay off all your debt, buy a new house, a new car, and help a select number of family members, but we think it would be fun to splurge on something big. Something really big, like a sports team or an amusement park.
Take a look at the list below of crazy cool things here in Michigan that you could probably buy if you're lucky enough to be a big Powerball winner.
Location, Location, Location
And while you're at it, take a look at where $1 million Powerball tickets have been sold here in Michigan. There's even a lottery store here in Michigan that has the reputation of being the 'Luckiest Little Lottery Retailer in Michigan,' having sold tickets that have netted about $62 million in jackpots for its customers.
What did we miss? What would you buy here in Michigan if money wasn't an option?
Seven Michigan Things You Could Blow Your Money on if You Won the $1.6B Powerball Jackpot
From turkeys to sports teams to iconic properties, $1.6 billion would go a long, long way. Here are just a few ways to spend your money if you're a big Powerball winner.
Ten Amazing MI Homes You Can Buy When You Win the Mega Millions
With the Mega Millions worth over $1 billion, it's time to start looking for a new home after you win. Check out 10 of the most expensive homes in Michigan.
See What the Dort Mall in Flint Looks Like Today. Empty
The Dort Mall in Flint is looking pretty empty and almost abandoned nowadays. Check out how it looks and what is still inside here.