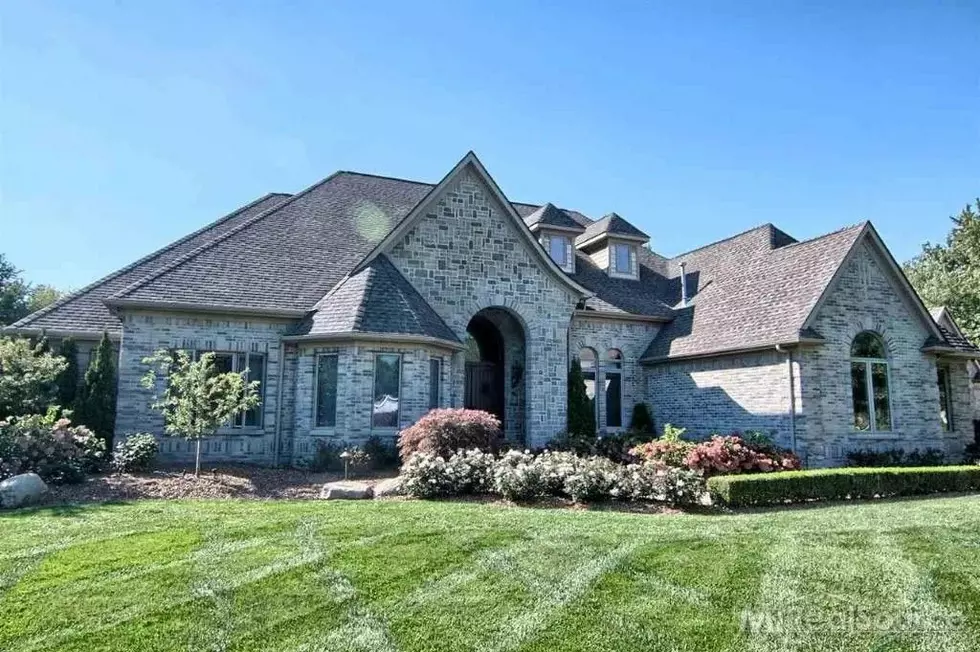 Step Inside Uncle Kracker's Harrison Twp. Home – It Has a Pub, Tunnels + More
Francesca Krause • RE/MAX Advisors
Follow me as we take a look inside Uncle Kracker's custom-built house in Harrison Township. This home has neon lights, a pub, and all the rockstar stuff you'd expect from the Kid Rock protégé.
SEE ALSO:  Police ID Man Found in Saginaw River Nearly 50 Years Ago
About Uncle Kracker
Kracker was born Matthew Shafer in Mt. Clemens. The 48-year-old Michigan native got his start as a 'turntablist' (fancy term for DJ) for Kid Rock's Twisted Brown Trucker band.
After recording and playing live with Kid Rock, Uncle Kracker released his first solo album 'Double Wide' in 2000. Most of the album's production was handled by Kid Rock and the song 'Follow Me' put Kracker in the mainstream spotlight.
Harrison Twp. House Built in 2003
In the pics below, you'll see a lot of rockstar touches that were worked into the custom-built home. It features a downstairs pub and full kitchen, a tunnel around the perimeter, a gym, a wine cellar, a saltwater in-ground pool, a cabana, and a koi pond.
Be sure to check out the lighting. You'll see pictures from the main living room and master bedroom which feature recessed ceiling lights and custom LED strips in the crown molding.
According to the listing, the home has four bedrooms, four full bathrooms, and four half bathrooms. It was last sold in 2015 for about $750,000 although some estimates have it valued at just over $1 million.
The house, located at 39151 Hamon in Harrison Township is touted as an 'entertainer's dream home.'
Click here to see other Michigan celebrities' homes, including Aretha Franklin, Kid Rock, and Eminem.
Peek Inside Uncle Kracker's Harrison Township Home
Follow me, as we check out Uncle Kracker's Harrison Township home. The rockstar's former abode is currently off the market and estimates value it at roughly one million dollars.
Flint + Saginaw's Most-Popular TV Anchors - Where Are They Now?
A lot of highly talented people have sat behind the anchor desks at the area's TV stations.
We're taking a look at some of the area's most popular news, weather, and sports anchors who have visited our homes electronically and then moved on.
Look Inside Kid Rock's Former Detroit Home
Kid Rock's former Detroit mansion is stunning inside and out. The beautiful home, located at 9090 Dwight St. in Detroit, comes with a custom boathouse and a fabulous downstairs home theater, bar, and dining area.
And the famous Michigan rocker even left behind a couple of American flag pillows and a bunch of his 'Badass Beer.'