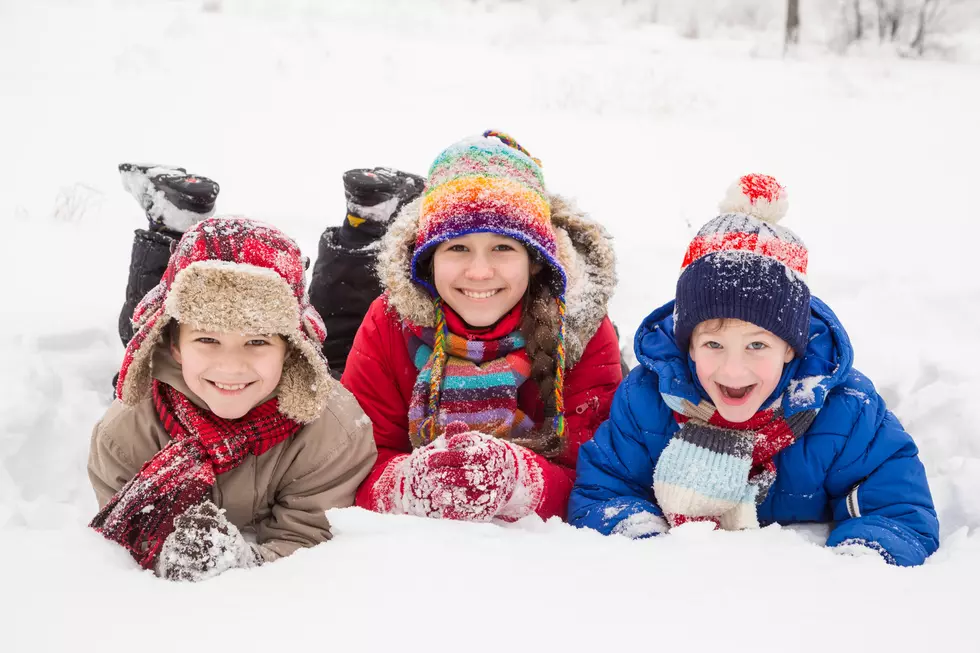 Snow Days May Actually Be Alive and Well For Students
3sbworld
The past year children across the country have adapted to a new way of learning. The majority of schools are either fully remote or partially remote as we enter into the winter season. Let's face every time the white stuff starts to fall, the big question arises...will there be snow day?
As a kid you glue yourself to the TV waiting to see your school name scrolls across the bottom of the screen, or your parents get "the phone call". This year the question was what happens to snow days? Even Campbell's Soup got on board in an effort to save a part of every childhood.
Enter your number to get our free mobile app
Although we haven't gotten the full arctic blast that would require one just yet, schools on the East Coast decided to keep a little bit of childhood tradition with the first major snowfall to the delight of parents and kids alike. 
Up and down the east coast several school decided to honor the tradition and grant a snow day during the storm this week even for remote learning. One particular school, Pinkerton Academy in Derry New Hampshire, that I actually graduated from, posted a video with the Headmaster letting the kids know that yes, school would be closed Thursday.
A friend of mine in Connecticut said her district also joined in with announcing a snow day for their district that is both remotely and hybrid for learning. Another school in West Virginia echoed the move sending a letter out letting parents and students know that school will be closed for an official snow day.
Parents were thrilled to see a little bit of "normal" for there kids at least for one day. Because honestly.....isn't that what we all crave right now?
Mid-Michigan has yet to have one of those big snows, but maybe when we do our local superintendents will channel their inner child and toss a little love our way with a snow day.
UP NEXT: The Ultimate Michigan Winter To-Do List