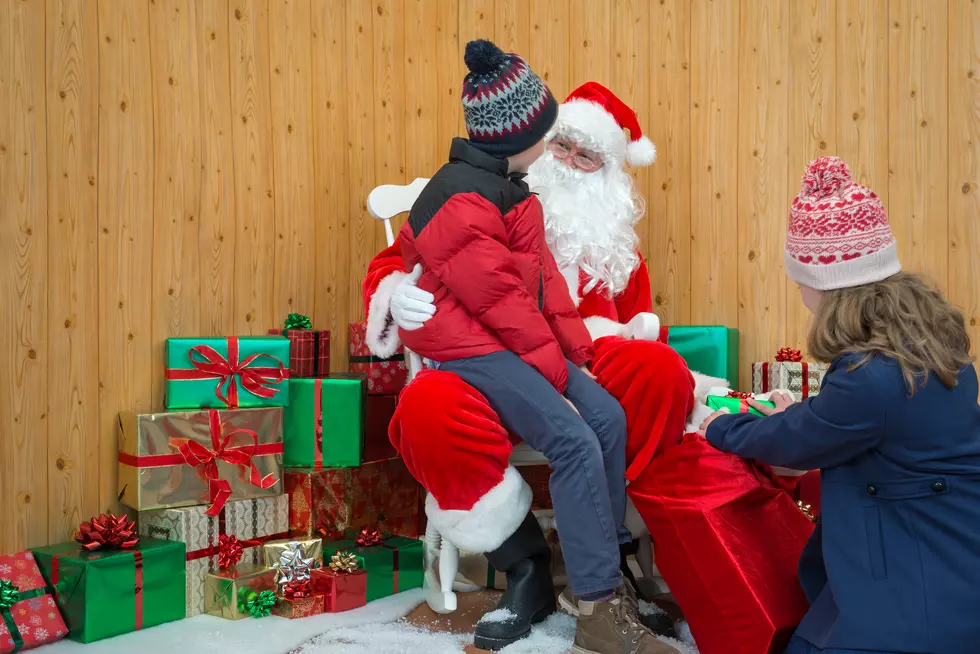 Santa Will Arrive In Linden, MI During Beloved Frosty Parade & Fireworks
RTimages
Michigan's holiday season is usually brutally cold which keeps many towns in Genesee County & Mid-Michigan from even thinking about hosting a holiday parade. I mean, we can't all live in Frankenmuth where they have a heated "sleigh" on the weekends for shopping... and those fancy heated sidewalks.
When is Linden's Christmas Parade and Fireworks?
Cheers to the City of Linden, MI for continuing to brave the cold each year to host a holiday parade & celebration: Linden's Holiday Happening Frosty Parade & Fireworks. This event has everything -- activities for the kids, a lighted parade, fireworks and of course, the big guy... Santa Claus. (See the fully Linden Calendar of Events anytime, here.)
Friday December 2nd you'll want to bundle up and find parking by 6:30 or so. The parade will begin at 7pm. (Tip: hand warmers or a hot cup of cocoa will help.) Should you want to hang out for the entire event it's 5pm-9:30pm.
What time do fireworks begin at Linden's Christmas Parade?
If you have little ones, make sure they're very bundled up because fireworks won't start until 8:30pm. That's 90 minutes after the parade begins. It'll be beautiful lighting up the night sky -- even prettier if it's snowing.
How Much Is Bronner's Light Bill?
When is Santa stopping in Linden, MI to have breakfast with kids?
Friday night, following Frosty Fireworks over Millpond, Santa and Mrs. Claus will be at the gazebo. If you're not able to attend the parade & fireworks on Friday night, you'll have another chance to meet Santa with the kids on Saturday morning December 3rd 8:30am-10:30am at Hyatt Elementary.
Bundle up and enjoy the fun. It's more than the parade and fireworks, of course. There will be horse-drawn carriage rides, an elf hunt, food trucks and so much more.
Flushing Woman Getting Famous For Epic Charcuterie Trays
Michigan's 299 Snowplows Get the Cutest Names Ever
The Michigan Department of Transportation has revealed the winning names assigned to each of its snowplows throughout the state.
Here they are, sorted by region.
Spend Christmas in Christmas - 5 Airbnb Properties to Check Out in Christmas Michigan During the Holidays
Want to make unique Christmas memories with the family? These five Airbnb properties are located in (or very near) the community known as 'Christmas,' Michigan in our beautiful Upper Peninsula.
Michigan State Historic Sites In Genesee County
The State of Michigan has deemed these places historical sites.