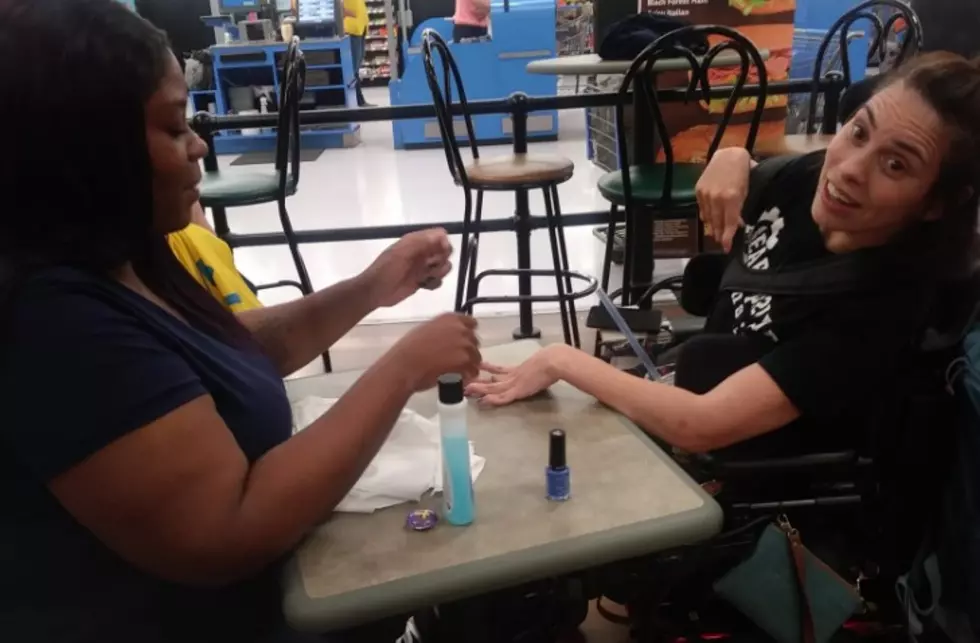 Random Act of Kindness By Burton Walmart Employees Goes Viral
Tasia Smith via Facebook
It doesn't take a lot to make somebody's day, and we're so glad that this moment was shared online.
Angela is a lifelong Flint resident who was born with Cerebral Palsy. Despite her disability, she lives a fulfilling life by writing poems about her faith and even has a book for sale on Amazon. She's a regular shopper at both the Burton and Grand Blanc Walmart stores and has her nails done often.
On Sunday, she went into the nail salon at the Burton location, but was denied service because "she moves too much." This is a side effect of CP, unfortunately. One of the Walmart employees, Ebony, was so upset over this that she offered to buy nail polish and paint her nails herself. Her friend and coworker Tasia caught the moment on her cell phone.
We managed to get in touch with Tasia, who put us in touch with Ebony, and were able to have them in studio this morning. Get the Kleenex out...somebody's cutting onions in here.