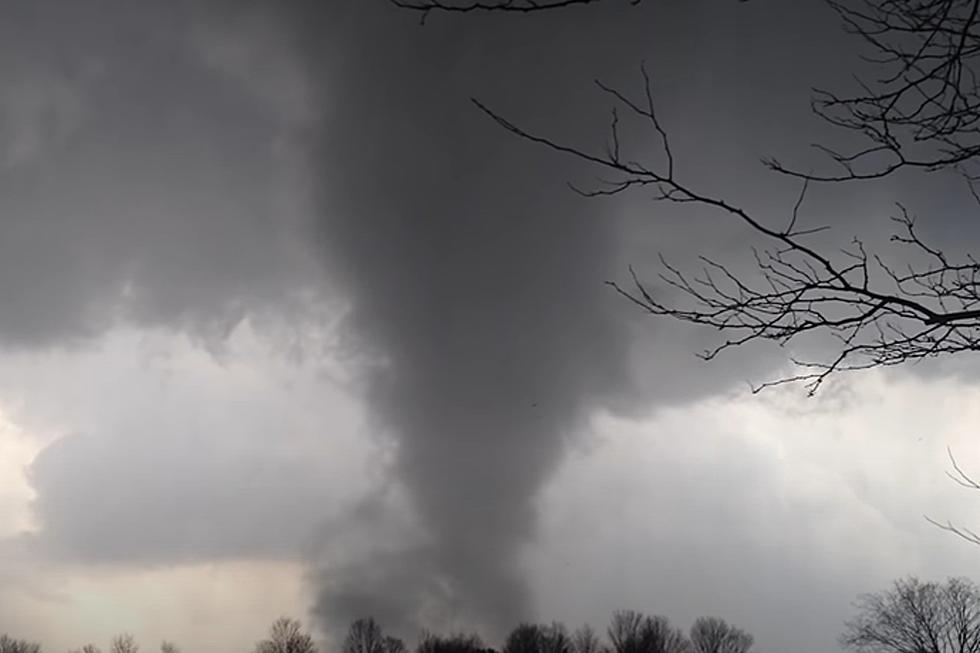 Powerful Tornado Destroys Parts of Michigan 10 Years Ago
nicole myint; YouTube
It was 10 years ago this month that a powerful tornado ripped through Dexter, Michigan.
On March 15, 2012 an EF3 tornado worked it's way through parts of Washtenaw County, destroying everything in its path. The tornado traveled through the city of Dexter for about 7 1/2 miles and for roughly 35 minutes. It took down trees, powerlines, and more than 100 homes were destroyed.
Nicole Myint was playing disc golf in Dexter, Michigan when all of a sudden it went from sunshine to an extremely dark sky.
Nicole Myint:
Walking to seek shelter a car exiting turned back around and said please get in we just saw the Tornado. Great people took us to the lot where we had limited shelter and area to go to be safe. After this video (below) ends is when the Hail the size of baseballs began to fall along with the funnel moving right for us. Extreme pressure sounded like a Train going by. No we did not have shelter except 2 small bathrooms.
WDIV in Detroit covered the story and shared some intense footage of the tornado and the destruction it caused.
It's amazing that no one was killed.
I remember it was later in the afternoon on a Thursday, roughly around 4-5 pm when the watches and warnings were first issued. Our Emergency Alert System (EAS) in the Banana 101.5 studio was going crazy with a bunch of alerts. We were scrambling to get as much information as possible on the air. Locally, we were getting hit with storm warnings as well. Lapeer County saw 70 mph wind gusts and two-inch hail during the storm.
These 31 Movies Filmed Scenes in Michigan
Most of us know that 8 Mile and Robocop were filmed in Michigan, but did you know that Die Hard 2, The Karate Kid, Oz the Great and Powerful, and others were too?
11 Quirky and Random Facts We Didn't Know About Good Ole Michigan
The history of Michigan is filled with many unique things that set the state apart. Check out the list below to see what makes this state so amazing!
Here Are The 15 Smallest Counties In Michigan
The list is ranked by size from bigger to smaller counties here in Michigan. These are the 15 counties, with the least amount of square mileage, covering a set-in-place area.