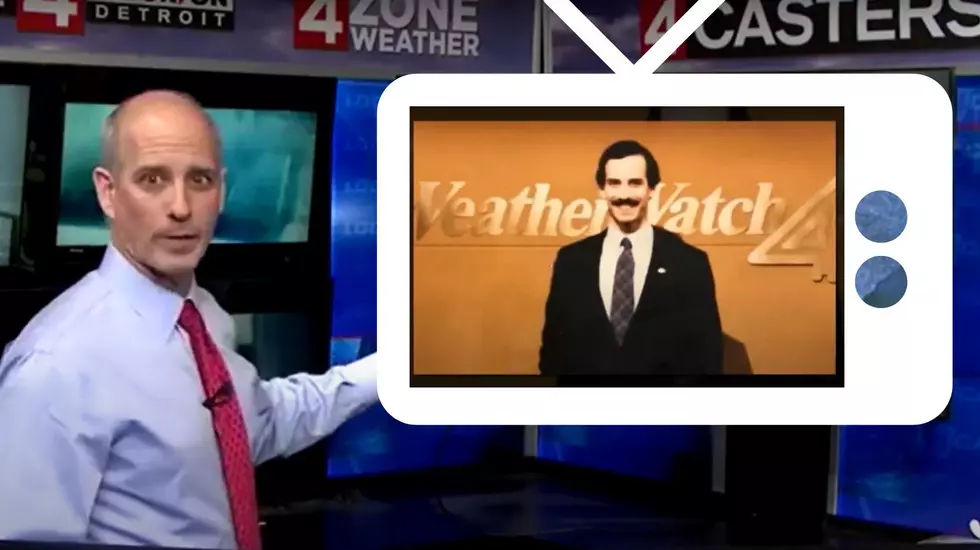 Popular Detroit TV Icon Paul Gross Retires After 40+ Years
Credit YouTube, TSM, Canva
Meteorologists around Michigan always have their work cut out for them. Our weather is unpredictable, and people blame you if something changes (not realizing it's a forecast). In serious situations, it's their familiar face that makes the unpredictability safer for us, too. After 40 years, Detroit's WDIV-TV 4 is saying goodbye to one of their most familiar faces.
Is WDIV Local 4 Meteorologist Paul Gross retiring?
Did Meteorologist Paul Gross work at other Michigan TV stations?
Channel 4 Detroit Meteorologist Paul Gross notable career milestones
Detroit Meteorologist Paul Gross Life & Career
We thank Meteorologist Paul Gross for keeping us informed & safe and hope retirement means plenty of Sunny days ahead.
Flint + Saginaw's Most-Popular TV Anchors - Where Are They Now?
A lot of highly talented people have sat behind the anchor desks at the area's TV stations.
We're taking a look at some of the area's most popular news, weather, and sports anchors who have visited our homes electronically and then moved on.
16 Famous People From Detroit and What Their Net Worth is Today
The great state of Michigan has produced a lot of notable people and famous celebrities. Check out who they are and what their net worth is today here.
Detroit River Boat Graveyard