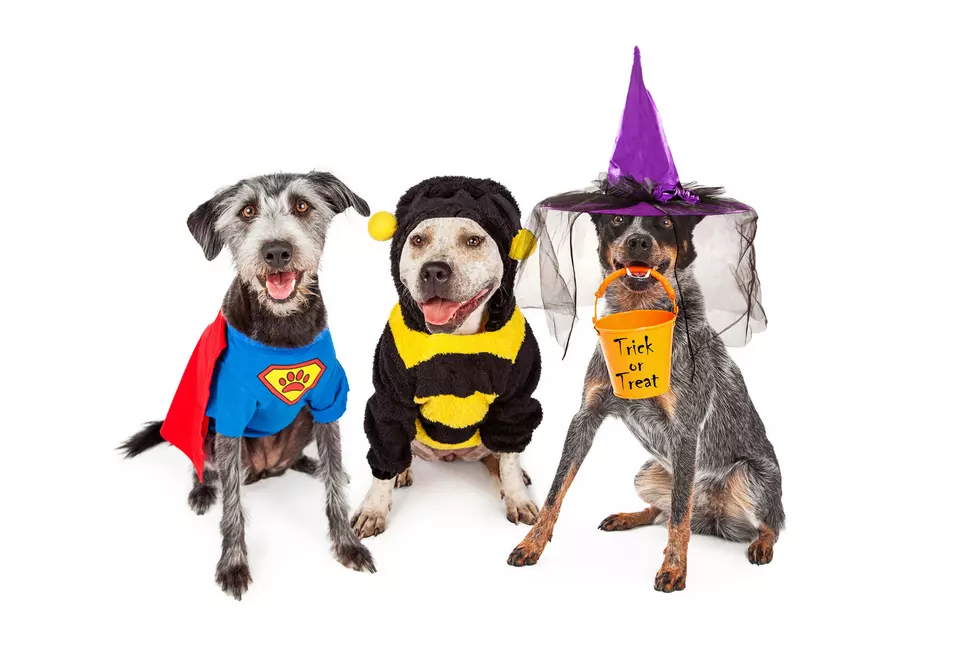 Paradise Animal Rescue In Lapeer Hosting 'Monster Bash' This Weekend
adogslifephoto
Enter your number to get our free mobile app
This family friendly event will run 11:00 AM to 4:00 PM. Admission is just one dollar, that fee goes to Paradise Animal Rescue of Lapeer. If you bring a donation, you will get a free raffle ticket. Your donation could be anything, pet toys, dog food, cat food, animal treats, or even blankets. These items will also go to Paradise Animal Rescue.
There will also be a treat walk, a 50/50 drawing, and over 40 crafters and vendors on site. Like I said, fun for the whole family - and your pets. Plus, you are helping out such a great place - Paradise Animal Rescue. If you are not familiar with this particular non-profit organization, below is a bit of background information.
They do not euthanize any animal at the rescue because of the length of stay or lack of space.
They save all the healthy and treatable rescued dogs and cats under our care and try to find them the best of homes, making them an "adoption guarantee" rescue organization.
At this time Paradise has successfully spayed and neutered, vaccinated and found homes for over 2,000 homeless cats and dogs.
Paradise Animal Rescue is does not receive local, state or federal funding. They rely solely on adoptions, fundraisers and your private donations to make it possible to do what they do each and every day.
With your support they can continue saving a countless number of animals in need. A weekly or monthly donation to Paradise provides a consistent reliable income to fund our ongoing efforts. Paradise Animal Rescue, Inc. is a 501(c)3 tax exempt Michigan nonprofit organization.
Have a great time at the party, and thank you for supporting Paradise Animal Rescue.
MORE: Unique Pets You Can Legally Own In Michigan