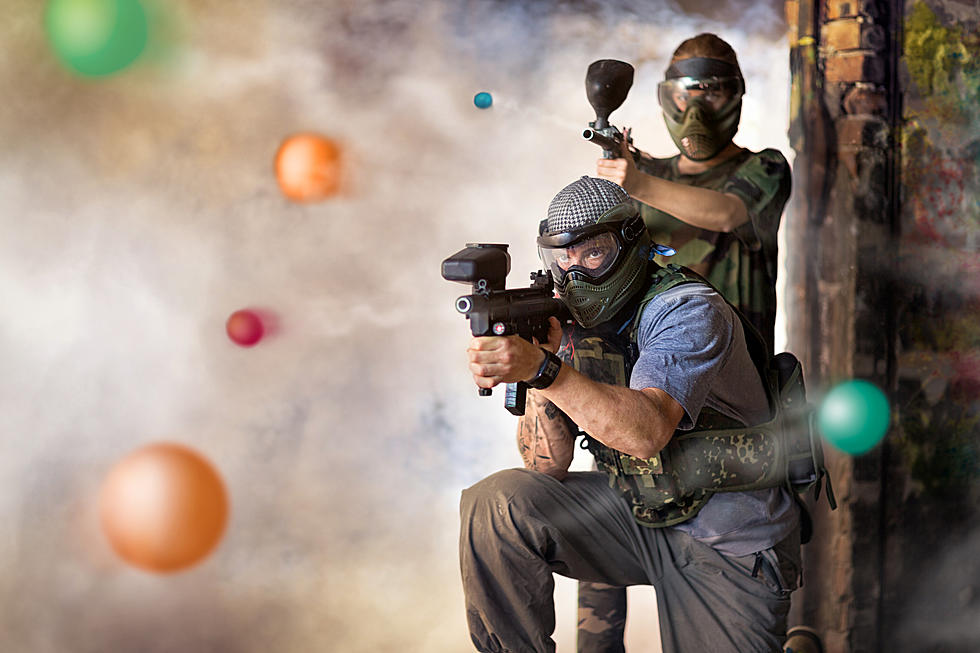 New Paintball Park Coming to Michigan Offers Exciting Day and Night Action
LuckyBusiness
If there's one thing we don't have enough of in Michigan, it's paintball parks. Well, there's a new one coming to the state and it's only 90 minutes away from Flint.
There's a vacant lot that's currently being renovated in Jackson that will soon be the home of Night Ops Paintball. The paintball park will sit on what used to be a softball complex at 1445 E. Parnall Road in Jackson.
That's the one thing with people that play paintball, it doesn't matter how far away it is, they will travel if it's a badass facility. The complex that sat vacant for about eight years will now have three paintball fields and full lighting so the sport can be played at night. I've played paintball many times but never outside at night.
Owner Greg Schultz has been a paintball enthusiast for years and says he's had a few hiccups along the way with the start-up of the park. The main hiccup was the COVID pandemic which caused ordering delays. According to MLive, he placed his order back in March and has just now started receiving some equipment. However, the air tanks still haven't arrived.
When will Night Ops Paintball be open?
That's the big question right now. Schultz is hoping to be open by September 1st but again it all depends on whether or not they get their supplies in time. More than likely they will be fully open to the public in the spring of 2022. Damn you COVID!
The first time that I ever played paintball was back in the late 90s and it was with Sevendust and Coal Chamber. I'm not going to lie, it was freaking awesome.
CHECK IT OUT: 100 sports records and the stories behind them