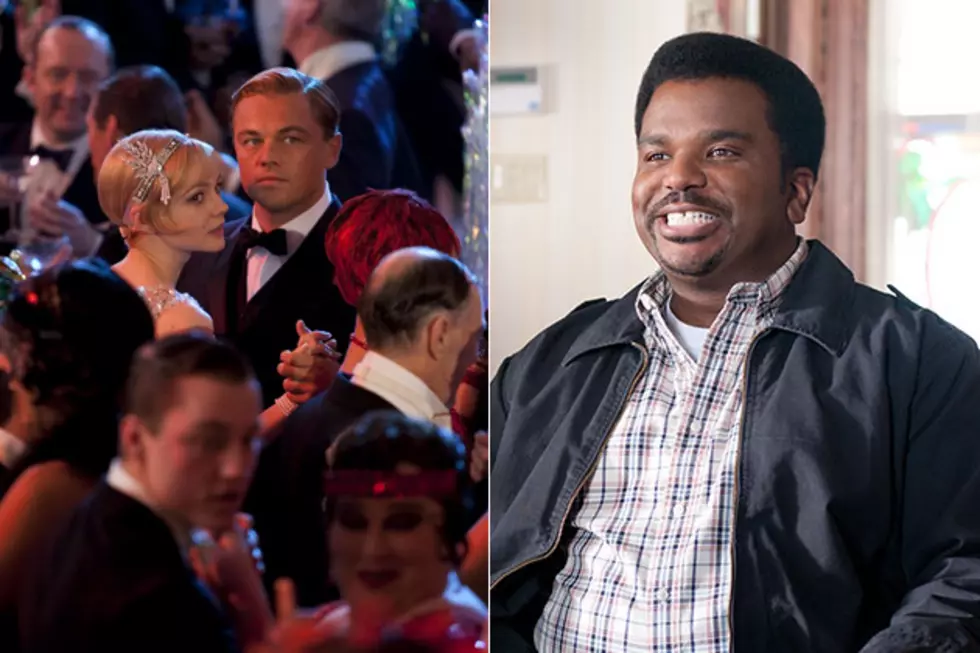 Warner Bros./Lionsgate
With rain in the forecast for the majority of today, it might not be a bad time to go and see a new movie. This weekend, there are a couple of new releases that will try and unseat the reigning box office champ, "Iron Man 3."
"The Great Gatsby" is based on the classic novel and stars Leonardo DiCaprio, Carrey Mulligan, Tobey Maguire and Isla Fisher living the high life in the 1920's.
The newest take on the classic man-wants-to-propose and then meets her father and family also opens this weekend. "Peeples" stars Craig Robinson, Kerry Washington, David Alan Grier, S. Epatha Merkerson.
Are you going to see a movie this weekend? Which will you see?