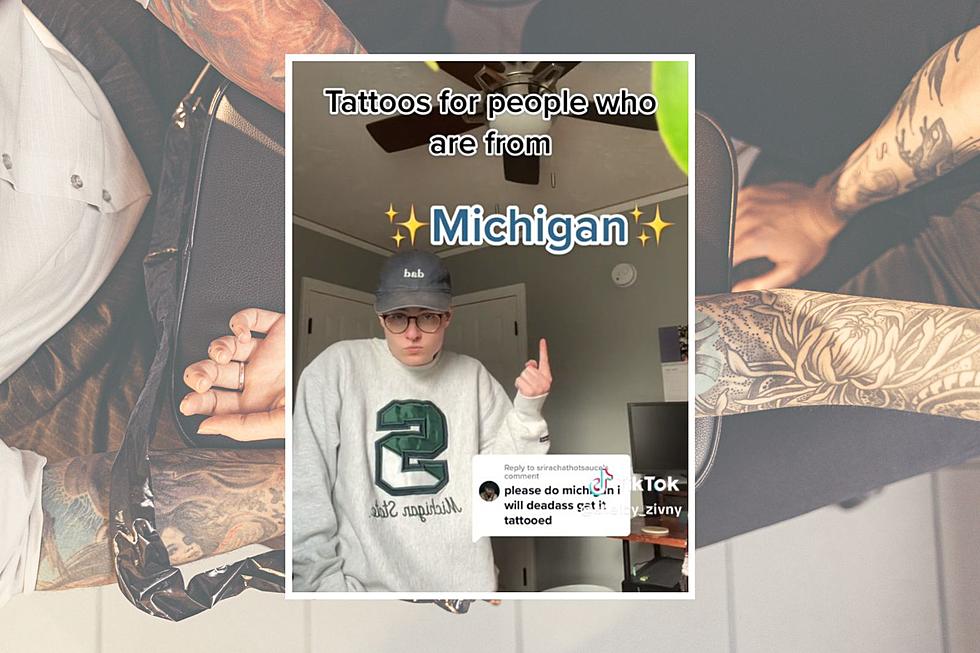 Artist Creates 8 Tattoo Designs that Are Pure Michigan
Via/ Canva, Via/ Tiktok Shelby Zivny
Sometimes, I really love Tiktok.
As a person who has tattoos and plans to get more tattoos, I really appreciate the niche designs I often come across on social media. Like, the designs from Tiktoker Shelby Zivny.
Shelby has done a series of themed tattoos based on states and interests. For example, they created a series of designs for people who love the mountains:
For people who think they're the main character:
And for people who are from Wisconsin:
I've seen their designs on my Tiktok feed in the past so, imagine my delight when I saw a new video from Shelby with tattoos for people from Michigan.
Now, before I show you these tattoos I want to stress...these are Shelby's designs. They have their own online shop with stickers, paintings, and more. While their tattoos aren't listed on their website, a common courtesy would be to reach out to see if it's okay to use their design for your next tattoo (if that's your plan).
That being said, check them out:
My personal favorites are the "proud troll" and "you are here" tattoo designs.
But, the question is, do you really love Michigan enough to permanently mark your body with a tattoo? If not, why not start with a sticker instead? That way, if your affinity for the mitten state suddenly sways, you can just...cover it up with another sticker (way cheaper than tattoo removal):
If you really want to stay on theme with 'Pure Michigan' in every aspect of your life, then you need the perfect, Michigan-made dating profile:
How to Craft the Perfect Pure Michigan Dating Profile
Forget the bathroom selfies! You're bound to find true love in the Mitten if you include these Pure Michigan prompts.
10 Marijuana Strain Names Inspired by Kalamazoo