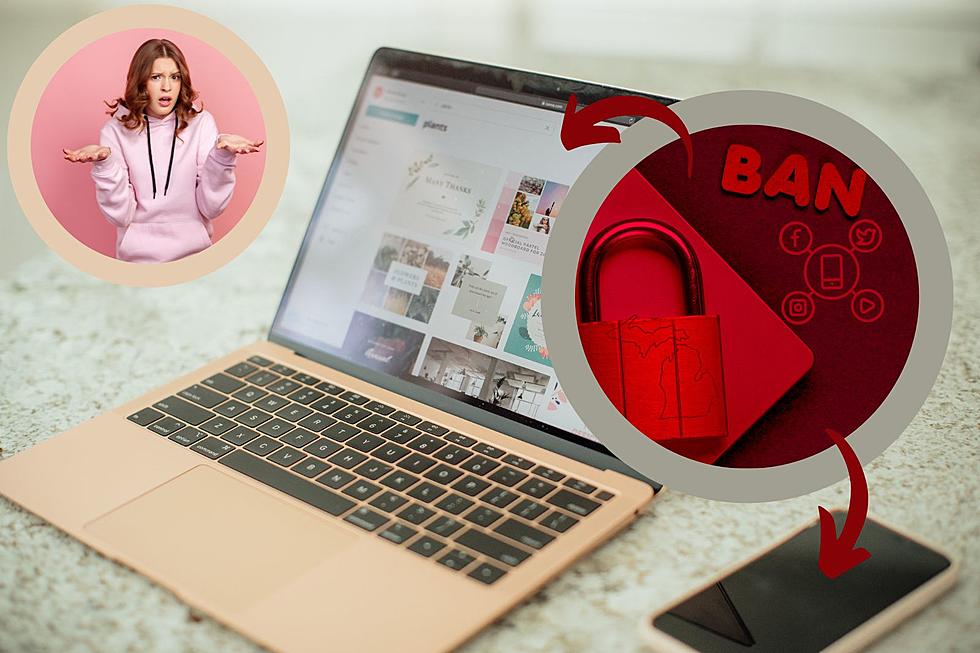 Will Michigan Be Next to Require Parent Consent for Kids' Social Media?
Credit: Canva
Michigan people despise most things from our neighboring state to the south. That might change for some parents as the state of Ohio has recently produced a new law in the name of protecting children.
Starting in January 2024, social media access for minors will be changing there.
Social Media Parental Notification Act
Ohio Governor Mike DeWine just signed the Social Media Parental Notification Act, according to WSYX-TV. It will require parental consent for kids under 16 to create social media accounts on all the major platforms like Facebook, Twitter, Instagram, TikTok, etc.
It requires more than a child asking verbal permission. The parent will have to prove their own identity, first. Social Media companies will be responsible for confirming with parents through various options (digital form, video conference or calling a toll-free number).
Will Michigan Adopt a Parental Consent Law for Kids' Social Media Accounts?
Currently, Michigan isn't close to having a law ready, but that doesn't mean other states and the federal government aren't getting closer. (CBS News in Detroit reports Utah and Arkansas have enacted laws. Those don't place much responsibility on social media companies, though.)
Right now, a bipartisan effort is underway in the United States Senate to establish a national minimum age for social media (13 years of age) along with parental consent for anyone under 18 years of age. That bill is named the Protecting Kids on Social Media Act. Some folks are calling for restriction on algorithms, too.
WTOL-TV (Toledo, Ohio) spoke with NAMI (National Alliance on Mental Illness) Director Clayton Richardson's take on Ohio's efforts. He said, "what's getting passed could honestly give parents a fighting chance."
Knowing the federal government moves slowly, it wouldn't be a bad idea for Michigan lawmakers to make a plan, just in case.
Missing Children In Michigan As of 7/20
We've provided a list of children and teens in Michigan who are still missing as of July 20th, 2023. The state of Michigan continues to do its part to try and help bring these children home
Dangerous & Harmful Social Media Challenges Parents Should Be Aware Of
You have to know about them before you can do something about them.
The Best Michigan Cities for First-Time Home Buyers
Where should first-time home buyers in Michigan shop first? According to WalletHub, these nine Michigan cities are worth a look.