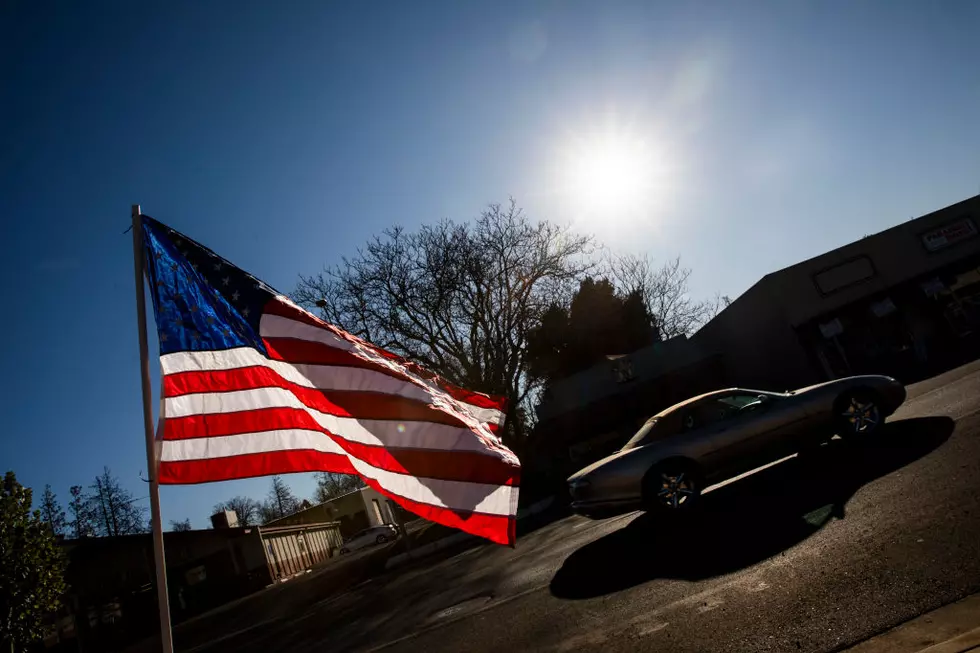 Michigan Company Replaces Old Flag for Dying Man – The Good News
Getty Images
Big props to The Flagpole Company in Brooklyn, Michigan!
Bill Norton is the owner of The Flagpole Company. He got a phone call from a man who was inquiring about American flag etiquette and, the more they talked, the more he found out about the man.
He's staying at a Baymont Inn in Jackson while he receives hospice care; he's confined to a wheelchair and has been looking out the window at the tattered flag. He had contacted multiple companies about replacing it, but nobody knew whose responsibility it was. So Norton offered to come out and do it himself for free.
The old flag will be taken to a local American Legion for proper disposal.