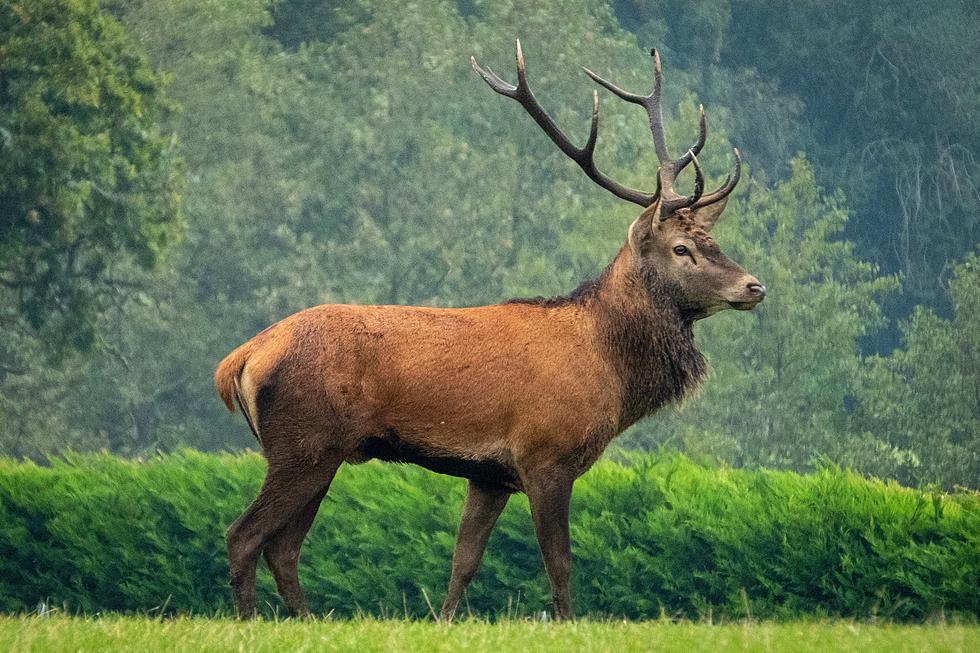 MI DNR Pull 12 Dead Elk from Otsego County Lake After They Fell Through the Ice
Nick Fewings via Unsplash
It was a sad day for DNR officers on Tuesday.
On Tuesday, conservation officers for the Michigan Department of Natural Resources had to deal with a sad situation. The officers had to put on their ice rescue dry suits to pull the carcasses of 12 dead elk out of a private lake in Otsego County.
How did the elk end up in the frozen lake?
On Tuesday, an elk-hunting guide made a call to DNR conservation officers to make them aware of 10-12 elk that had fallen through the ice. The incident started around 3:30 pm. The hunting party had permission to hunt on the private property when they spotted the elk, which made their way around 75 to 100 yards out onto the ice. Unfortunately, the ice was about two inches thick where it broke and the elk fell into the water.
After the initial report, conservation officers arrived on the scene about 30 minutes later. The hunting guides were attempted to cut an escape path in the ice when officers arrived but were making little to no progress. Due to a number of factors, it was determined that there were no safe options for saving or recovering the elk alive.
In the end, the conservation officers pulled the carcasses of three spike bull elk, five cows, and three calves out of the lake.
What lake did the elk fall into?
The elk fell into Crapo Lake which is located about 20 miles northeast of Grayling in Otsego County. The water was about 50 feet deep where the elk fell in.
Source: Michigan Department of Natural Resources
This Michigan Mansion Is An Outdoorsman's Dream
This house is for sale in Sault Sainte Marie, Michigan, and could be yours if you have $2,250,000.