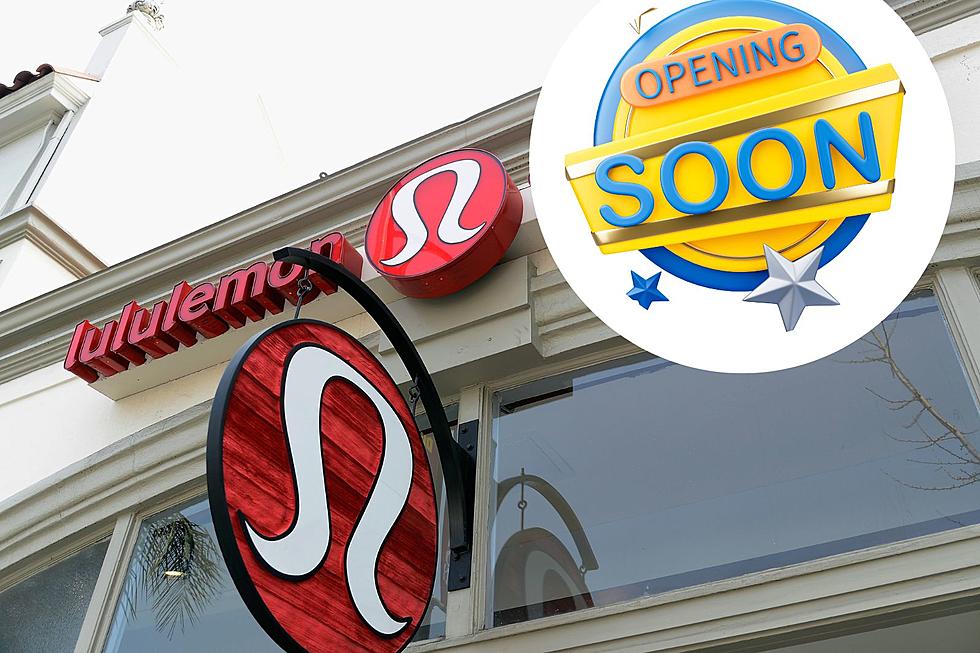 The Popular Lululemon will Open First Store Near Flint, Saginaw
Credit: Getty Images, Canva
Flint and Saginaw... well, all of Mid-Michigan, can get excited about a brand new Lululemon location coming to the area.
Few stores are as popular as Lululemon right now. Their athleisure styles and athletic clothing for women & men are often raved about for being the most comfortable and stylish items you can buy. Plus, it's incredibly durable -- they even guarantee it.
Where is Lululemon near Flint and Saginaw?
Now, Michigan's 11th location will be opening in our area at Birch Run Premium Outlets. The best news might be that it's opening before the end of the year.
Anyone else hearing sleighbells and credit card swipes in the distance?
Why Isn't There a Faygo Boozy Seltzer in MI?
According to Detroit Free Press the new store will be located in Section A between Sketchers and Pottery Barn.
Where are Lululemon locations in Michigan?
Current Lululemon locations in the state include:
Grand Rapids
Lansing
Traverse City
Ann Arbor
and six locations around Metro Detroit
Lululemon has only been around since 1998. It was founded in Canada with a mission to create "technical athletic apparel for women and men" according to their website. If you're not familiar with the brand, you'll quickly notice its yoga-inspired styles.
The first location doubled as a store during the day and a yoga studio at night. Don't worry, that's now what they do now... just a retail shop when you walk in. We're not sure a hot-yoga-studio-vibe would be welcoming or inspiring to spend your hard-earned money.
Welcome to Mid-Michigan Lululemon.
Courtland Center Mall in Burton Looks Like a Ghost Town Movie Set
Malls in America seem like they are dying a slow death and Courtland Center in Burton, MI is no exception. See what's left inside the mall here.
The Genesee Valley Mall in 2022. Have You Seen It Lately? [PICS]
The Genesee Valley Center in Flint, MI has gone through some rough times lately. If you haven't been in there in a while, see what it looks like not in the pics below.
See What the Dort Mall in Flint Looks Like Today. Empty
The Dort Mall in Flint is looking pretty empty and almost abandoned nowadays. Check out how it looks and what is still inside here.
A Look at the Decaying South Flint Plaza
Opened in 1961, South Flint Plaza was once a hustling and bustling shopping plaza. Now, the strip mall is all but completely empty and sits decaying on Fenton Road. Take a look at what's left of the once-popular shopping center in Flint.