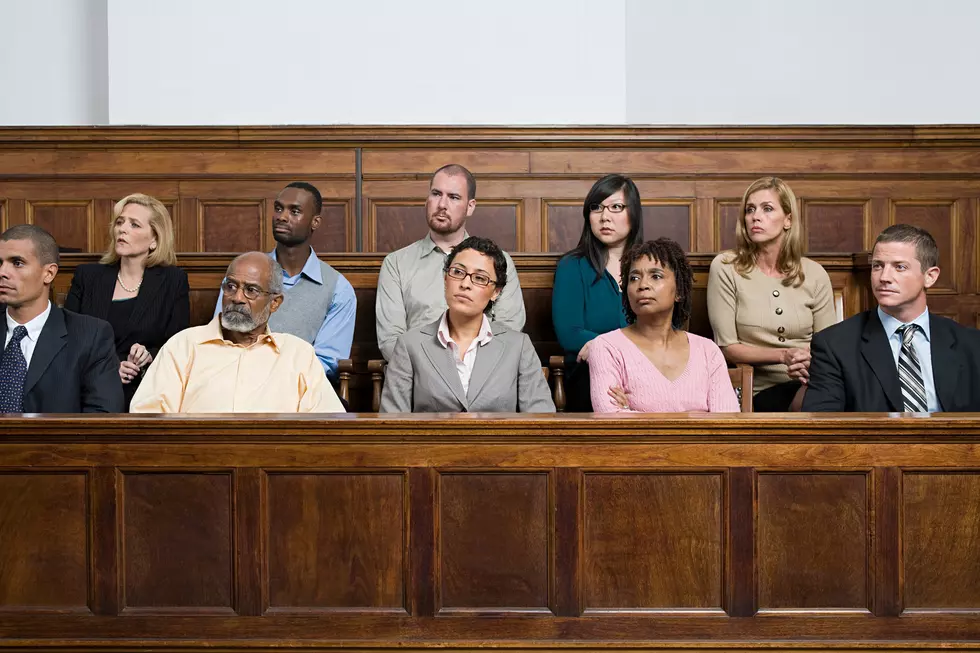 Jury Trials Resume in Genesee County Circuit Court
Image Source TSM
Look out, because jury duty is about to be off and running again.
Starting next month, jury trials in Genesee County will resume. On Wednesday, the Genesee County 7th Judicial Circuit Court made the announcement that trials will begin again for the first time since the start of the COVID-19 pandemic on September 15th.  The announcement was made with the approval of the State Court Administrative Office.
The backlog for trials has built up over the past 6 months and with that jury duty summons have also been put on hold. Now, with the green light to resume trials, the first round of jury summons have been issued.
Jurors are being provided with information regarding the new protocol and precautions put in place to protect the health and safety of not only the jurors, but the judges, parties, witnesses and court staff.
Enter your number to get our free mobile app
If summoned, jurors will be advised to arrive at set times, and in smaller groups adhering to the social distancing guidelines. They will also be asked to use a specific entrance, the Beach Street entrance,  to the courthouse.
Once inside for a trial or selection, they will find specific seating and marked floors to assure that everyone stays 6ft apart. The courts have enhanced their disinfecting protocols as well as added protective glass panels within the courtrooms.
Any juror arriving for service will have a health screening at the door looking for any  symptoms such as fever or cough. Jurors will also receive hand sanitizer, a mask and gloves.
Officials at the courts do realize that some individuals will have situations that prevent them from fulfilling their summons for jury duty such as underlying health conditions and they will work with those individuals.
If you receive a summons for jury duty and can not attend or have any questions, please contact the court at 810-257-3285. You may also email them at jury@7thcircuitcourt.com.
READ MORE: 10 Conspiracy Theories With Michigan Connections