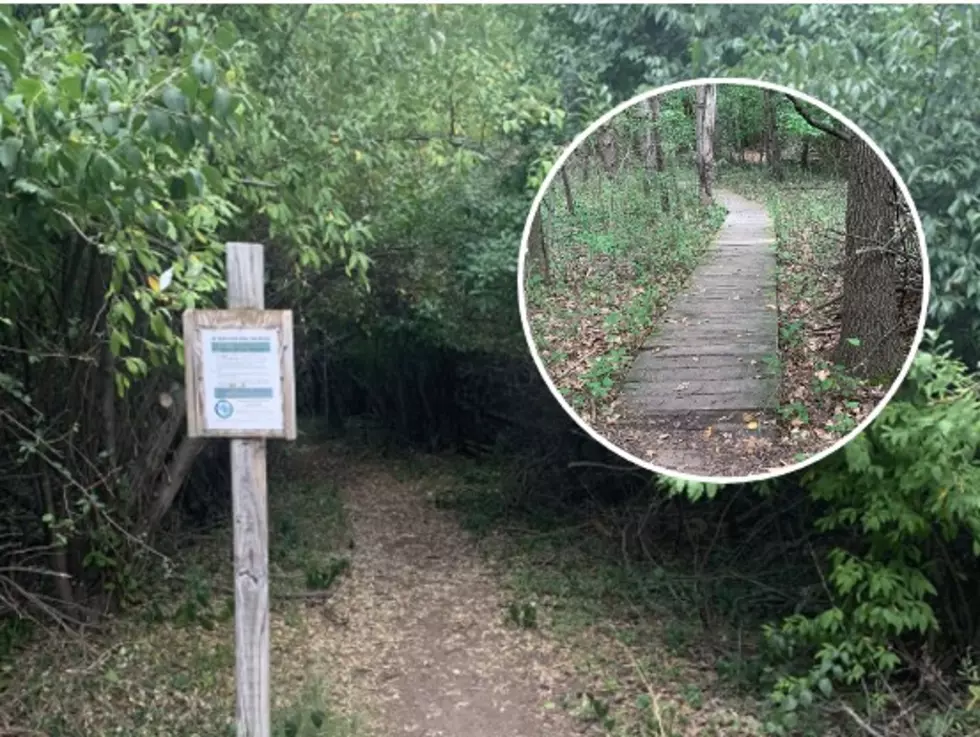 Free Outdoor Hiking Trail In Fenton – What You Need To Know
Maggie Meadows Photo
This beautiful outdoor walking and or hiking trail is one of Fenton's best-kept secrets (until now).
Dauner Martin Nature Preserve in Fenton, Michigan is a 155-acre sanctuary offering  wooded hiking trails and cross-country ski trails through pine groves on dirt (or snow) and boardwalk paths. Prepare to become one with nature as you will encounter rabbits, squirrels, birds, and even an occasional deer on your walk. As an added bonus, Dauner Martin is dog friendly too.
Guests can enter off North Leroy Street (Fenton Road) in Fenton between Guns Galore and VG's Food Center. There is limited parking, however, you can park in the VG's Food Center parking lot, and just walk over to the trail. A second entrance is located on Dauner Road 0.4 miles east of North Leroy Road.
Dauner Martin Nature Sanctuary is the perfect place to enjoy all four Michigan seasons. The trails are shaded by giant trees to keep you cool during the hot summer months, and the fall months are filled with beautiful colors. Don't forget about hiking or cross-country skiing through the snow, and the trails come alive in spring with the return of green plants and singing birds.
If you are worried about getting lost at Dauner Martin - don't be. As you will see in the photos below, trees and trails are color coded to keep you on the right path. If I can follow these trails without getting confused - trust me, you can too.
Dauner Martin Nature Sanctuary is open year-round from dawn to dusk. There are no entrance or vehicle fees.
Hiking Trail In Fenton, MI - Dauner Martin Nature Sanctuary
UP NEXT: Symptoms of Winter-Onset Seasonal Affective Disorder