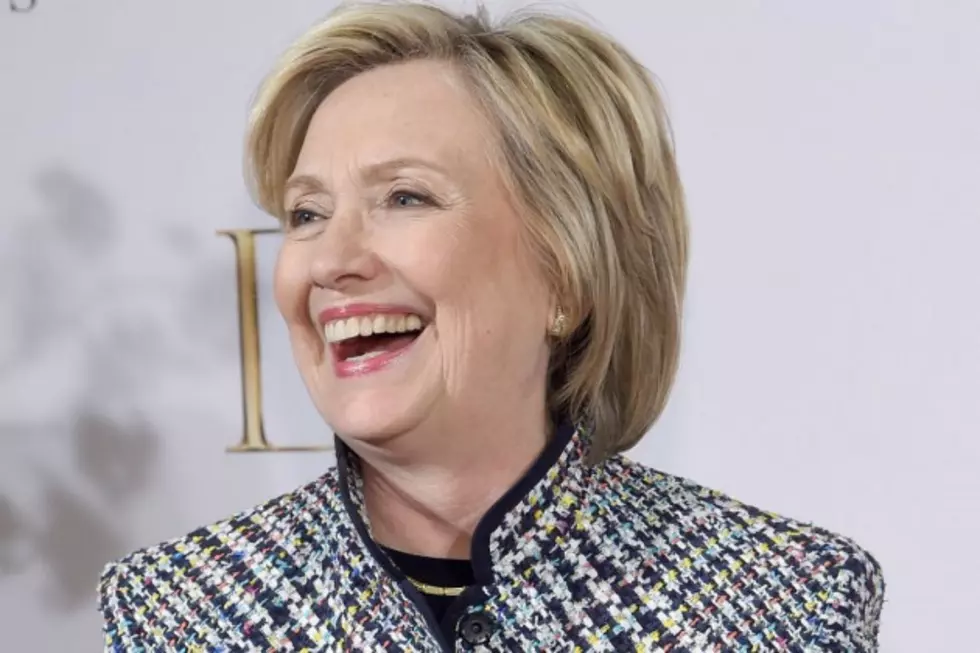 Hillary Clinton Will Appear on 'Saturday Night Live' Season Premiere
Dave Kotinsky, Getty Images
According to The New York Times, Democratic candidate for President of the United States Hillary Clinton will appear in the cold open of the Season 41 premiere of SNL alongside Kate McKinnon, who routinely spoofs the politician on the show. Still, NBC and Clinton's team have declined to confirm that she'll be a part of the broadcast.
The Times says Clinton's skit will likely address her recent push to appear more likable to the American people. Clinton has recently appeared in skits on The Tonight Show, The Ellen Degeneres Show and even took a selfie with the queen of social media, herself, Kim Kardashian.
Clinton has appeared on SNL one other time in 2008 with former cast member Amy Poehler, who played herself impersonating Clinton ("Do I really laugh like that?!" Clinton famously demanded of Poehler, who'd mocked her chortle). Ana Gasteyer, who was a cast member from 1996 until 2002, also impersonated Clinton on the show.
SNL premieres on October 3 with Cyrus as both host and musical guest. Amy Schumer will host the season's second episode, which airs the week after, and will include performances by The Weeknd.
What do you think of SNL tapping our next potential president for the premiere? Sound off, and be sure to catch her Saturday night at 11:30 PM EST on NBC!
See how these celebs predicted their own futures: